Sweets were on the short end of the stick in game 1 against Ridgefield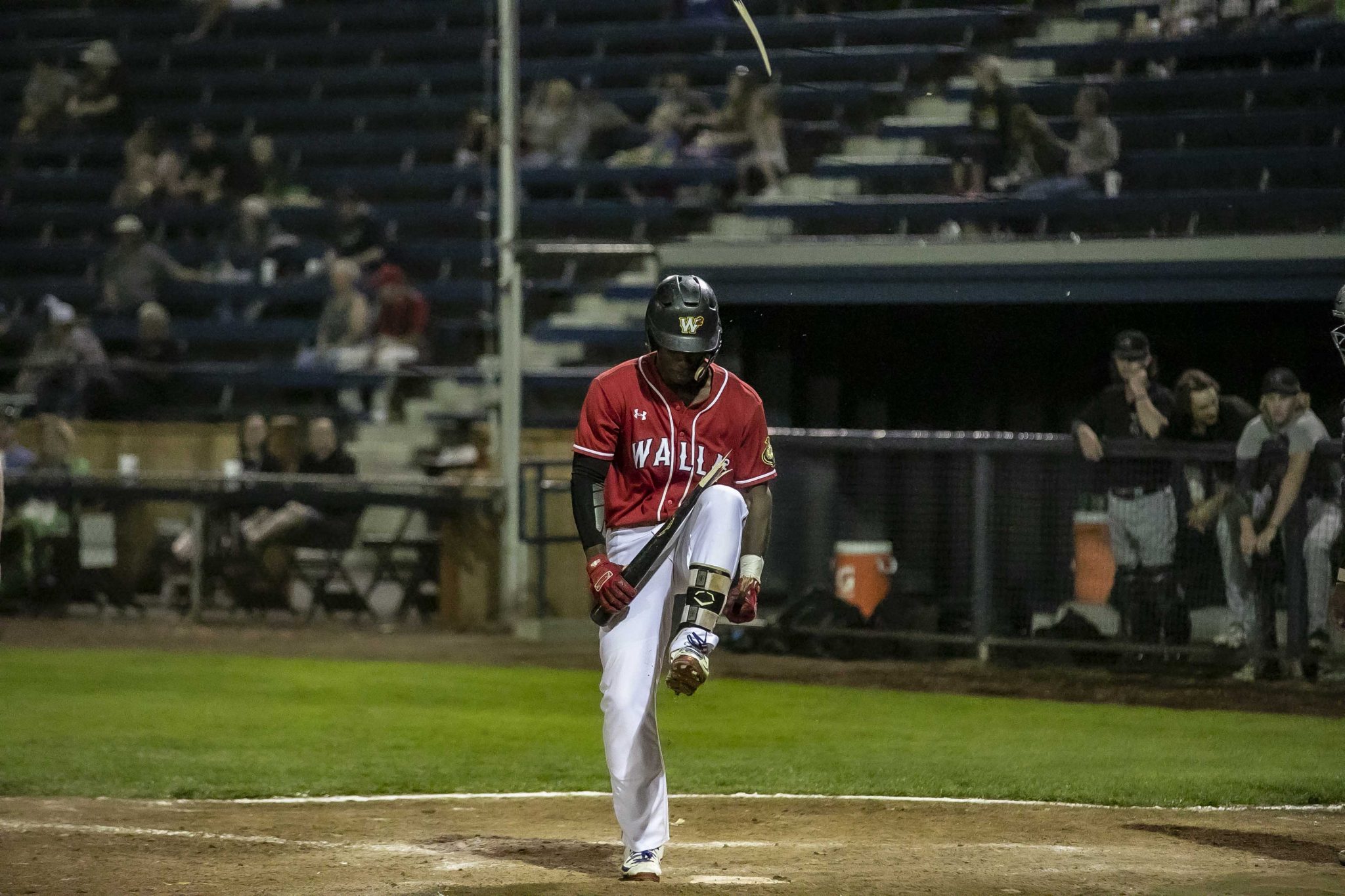 A ninth-inning, RBI single by Michael Yourg was the difference Saturday night as the Ridgefield Raptors nipped the Walla Walla Sweets, 9-8, in the opening game of a three-game West Coast League baseball series at Borleske Stadium.
The tough loss dropped the Sweets to 8-11 in the second half of WCL action and 26-20 overall.
Ridgefield's Jonny Weaver opened the game with a lead-off walk against Sweets starting pitcher Brayde Hirai. Jack Bauer followed with a fly ball down the right-field line that was ruled a home run. Video and photographic evidence later revealed that Bauer's fly in fact did not clear the wall and landed in foul territory. The West Coast League does not allow the umpires to utilize in-game media to review umpire rulings.
The Sweets overcame the early deficit with four runs in the third inning. Patrick Caulfield was hit by a pitch with two out, Cesar Lopez singled him to third, and Brock Ephan crunched a three-run home run to left-center, his fifth of the season, to give Walla Walla its first lead of the night, 3-2. The final run of the frame scored after consecutive walks to Caleb Farmer, Chazz Martinez, Zac Berryman, and Emanuel Dean.
Ridgefield responded with six runs after two were out in the top of the fourth.
The Sweets chipped away in the home fourth. Parker Price was hit by a pitch to lead off and Caulfield homered for the fifth time in 2019 – to left in this instance.
Walla Walla tied the game in the fifth. Berryman was hit by a pitch, Dean singled, Carson Green sacrificed the runners to second and third and, after a walk to Price, Caulfield skied a sacrifice fly to left. The tying run scored when Lopez reached base on an error that sent Dean home.
The Sweets got runners to third base in the sixth, seventh, and eighth innings, but were unable to deliver the go-ahead run.
Cameron Repetti took the hill after his mates took the lead in the ninth and nailed down the win with a 1-2-3 effort.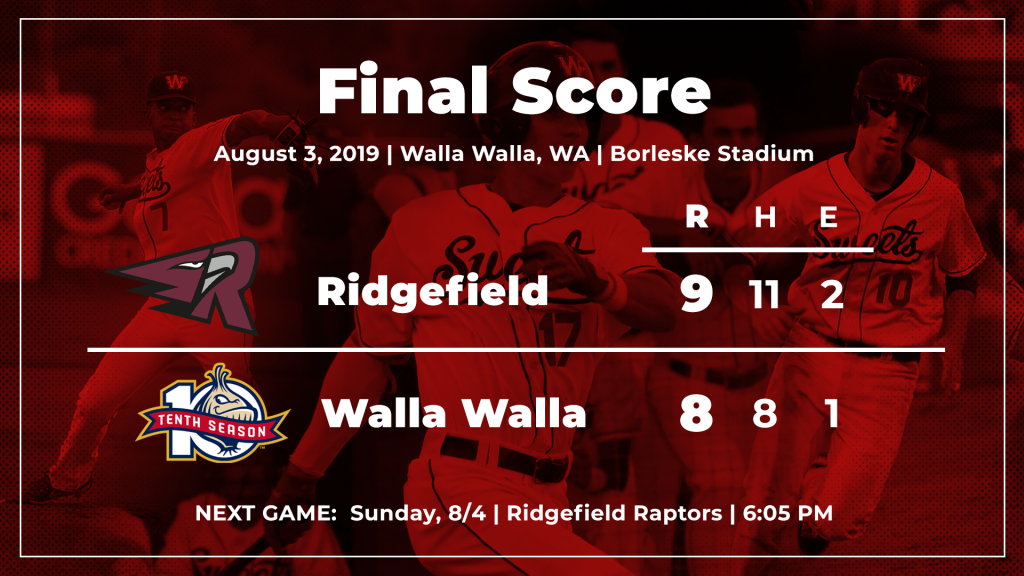 Game two of the three-game series is Sunday night at 6:05.