Sweets Begin Final Regular-Season Homestand Friday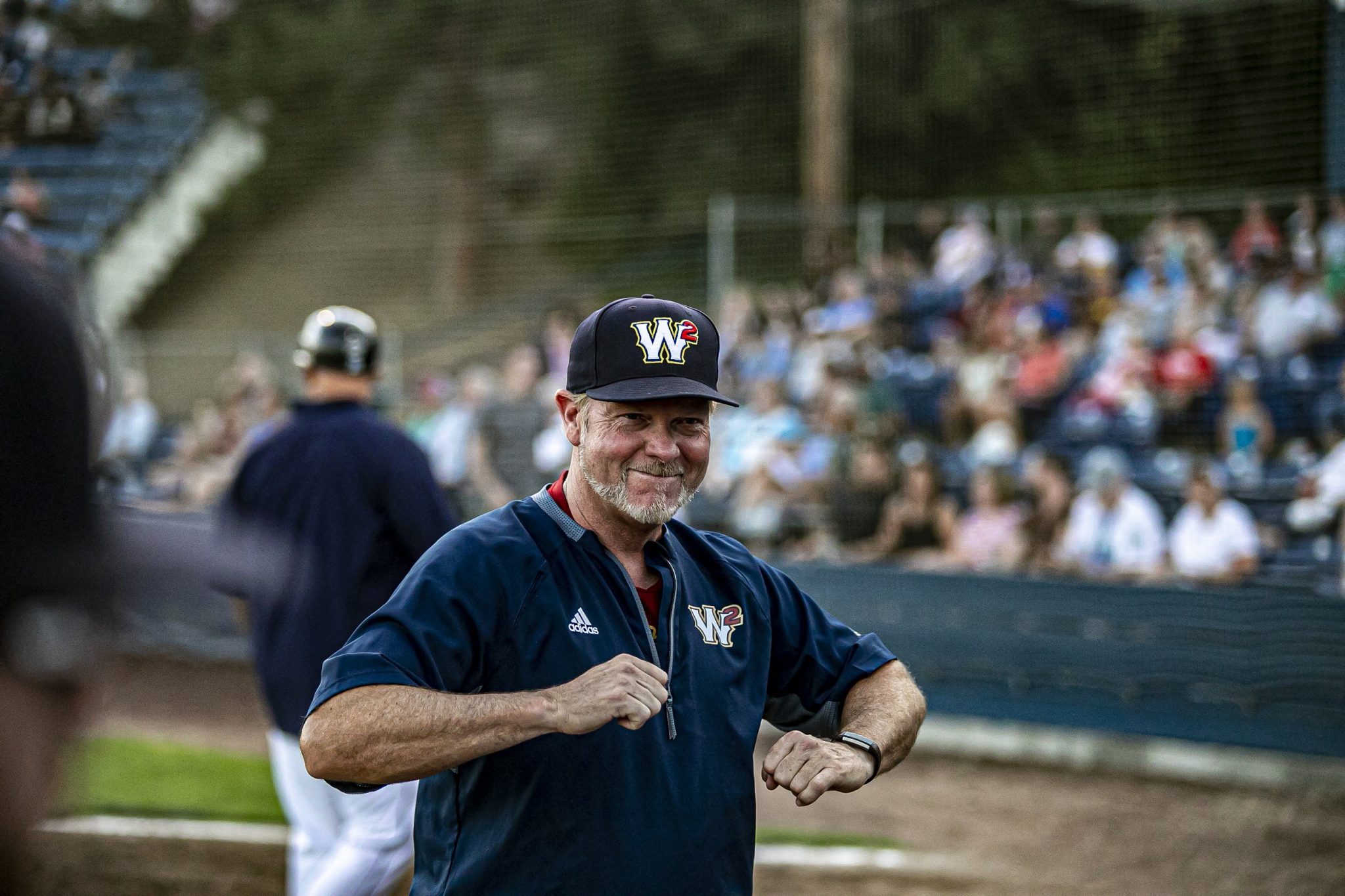 The Walla Walla Sweets kick off their final regular-season homestand Friday night at historic Borleske Stadium.
Walla Walla hosts the Kelowna Falcons Friday night at 7:05, then welcomes the Ridgefield Raptors to Borleske Stadium for a three-game set Saturday (7:05), Sunday (6:05), and Monday (6:35). Kelowna returns to Walla Walla for contests Tuesday (6:35) and Wednesday (7:05).
The Sweets enter a matchup tonight in Portland 3-and-2 on their current and last six-game road trip of 2019. Walla Walla is 7-9 in the West Coast League's second half and 25-18 overall.
Walla Walla evened its three-game series against the Pickles Wednesday night with a 5-3 victory at Walker Stadium. Pitchers Ben Johnson, Mason Kokodynski, and Nick Irwin combined to shut out Portland on four hits over the first seven innings. Three of the four frames worked by Johnson – innings one, two, and four – ended with double plays executed by the Sweets defense. Second baseman Justin Folz commenced the first twin killing and shortstop Parker Price started the latter two.
Patrick Caulfield and Brock Ephan collected first-inning RBI on a single and sacrifice fly to center, respectively, while Price and Cesar Lopez bashed two-out, back-to-back doubles in the ninth.  Walla Walla's run output was also highlighted with two doses of opportunism. Folz scored in the second inning on a Pickles' error and Ephan slid across home plate on a passed ball.
Lopez extended his hitting streak to nine games with a two-hit performance Wednesday. Ephan has now hit in five of his last six games after going 2-for-3 in that game, and Caulfield scorched the first-base-to-second-base path in two instances to raise his WCL-leading total of stolen bases to 29.
Five proved to be an unlucky number for the Sweets prior to Wednesday's triumph. They opened their road trip at Cowlitz with a 5-1 loss and dropped the opening game of their series with Portland, 5-4, on Tuesday night. Sanchwiched between that duo of disappointments was a pair of 12-run efforts against the Black Bears. Walla Walla beat Cowlitz 12-2 on Sunday afternoon and 12-6 on Monday night at Story Field in Longview.
Caulfield is seventh in the league in hitting with a .340 batting average. Lopez is at .313. Caulfield and Lopez have combined for 34 multiple-hit games this season (18 and 16, respectively). The two have nine games between them in which they have achieved three hits or more – Caulfield five, Lopez four.
Pitcher Travis Craven, who logged his first win of the season with five one-hit innings against Cowlitz on Monday, is the lone Sweets hurler in the league's top 10 in earned run average. He is third with a 2.06 mark. Craven has thrown 39.1 innings and has allowed 28 hits and 11 runs (nine earned). The Whitman College star has walked 15 and struck out 41.
The Sweets – who won two of three games at Ridgefield in late June and dropped two out of three in Kelowna in early July – will face tough hitters and two pitchers who, like Craven, are in the top 10 in the ERA category during this homestand. The Raptors' Michael Hicks is hitting .316 with six home runs and 34 RBI and teammates Grayson Sterling and Jack Bauer are at .295 and .283, respectively. Bauer, like Hicks, has a half-dozen round trippers. Cole Commings leads Falcons' swingers with a .289 average and both Tyler Grissom and James Shimashita sport .271 marks. Kelowna's Blake Tritch (3.50 ERA) and Ridgefield's Joey Martin (3.72), who the Sweets defeated on June 28, rank eighth and 10th, respectively, in earned run average.
SWEET BITES
Sweets scoring by inning (WCL games only) – 31 41 30 24 32 25 20 26 18 – 247. Opponents scoring by inning (WCL games only) – 28 24 12 36 17 26 19 33 13 – 209*. * – total includes a 19th-inning run.
Multiple-hit games-three hits or more (WCL games only): Patrick Caulfield 18-5, Cesar Lopez 16-4, Justin Folz 10-3, Chazz Martinez 7-0, Caleb Farmer 6-1, Brock Ephan 6-1, Parker Price 6-1, Jordan Stubbings 4-0, Michael Petrie 3-1, Carson Green 3-0, Ben Fariss 3-0, Emanuel Dean 2-1, Ryan Johnston 2-0, David Le Bioda 2-0, Brandon Wagstaff 2-0, Connor Coballes 2-0, Connor Cirillo 1-0, Tristan King 1-0.
Sweets day-by-day records – Monday: 2-1; Tuesday 5-3; Wednesday 4-4; Thursday 6-0; Friday 5-2; Saturday 5-4; Sunday 3-4. NOTE: Includes league and non-league games.
Sweets all-time, regular-season records vs. current WCL opponents: Corvallis 18-30; Wenatchee 38-32; Kelowna 29-33; Cowlitz 25-29; Bend 27-27; Bellingham 21-31; Victoria 17-15; Yakima Valley 17-16; Port Angeles 4-8; Portland 6-5; Ridgefield 2-1.
UPCOMING PROMOTIONS AT BORLESKE STADIUM
Aug. 4 – Kids Day presented by Sweet Basil. Kids 12 years of age and under, accompanied by an adult, will be admitted free.
Aug. 6 – Bud Light Batting Practice and $1 Del Taco Tacos.
Aug. 7 – Fan Appreciation Night presented by Columbia REA. The first 1,000 fans through the gates will receive a pair of Sweets socks. A fireworks show will follow the game.