Corvallis Complete Sweep of Sweets
Sweets drop a tough game 3 in Corvallis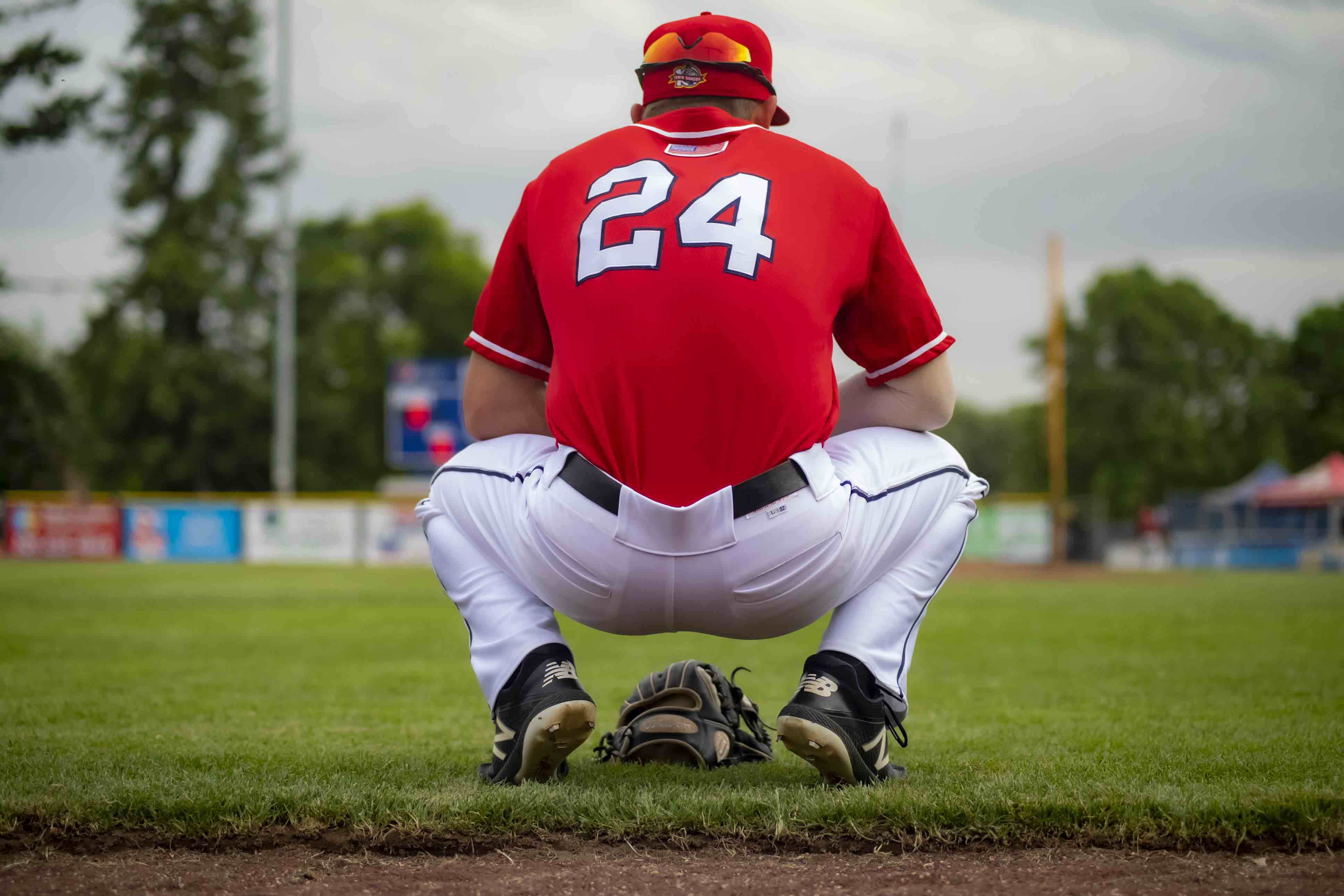 Corvallis scored one run in both the eighth and ninth innings Sunday afternoon and completed a three-game sweep of the Walla Walla Sweets with a 3-2, West Coast League baseball victory at Goss Stadium at Coleman Field.
The Knights improved to 7-1 in the WCL's second half while the Sweets slipped to 2-6 after suffering their fifth straight loss.
Walla Walla starting pitcher Brayde Hirai set Corvallis down in order in the first inning. He retired Jake Holcroft on a fly ball to centerfield, Andy Atwood on a grounder to shortstop, and Briley Knight 4-3.
Chazz Martinez gave the Sweets their first lead of the series in the top of the second inning when he smashed an 0-1 pitch from Knights' starter Tevita Gerber 424 feet to the left of the center-field  hitters' eye.
Hirai pitched four innings of scoreless ball to keep the lead intact. He struck out three, walked one, and picked off a runner as part of his afternoon.
Corvallis tied the game in the fifth before Walla Walla retook the edge in the seventh. With two out, Caleb Farmer lifted a delivery from Knights' reliever William Kempner to left field that bounced off the top of the wall, then cleared it for a solo home run.
The Sweets had a chance to expand their lead in the eighth, but left the bases loaded.
Corvallis tied the game in the eighth, and Nick Yovetich opened the Knights' ninth with a single. He went to second on a wild pitch, and move to third on a Trace Tamarro sacrifice bunt. After an intentional walk to Zack Moeller, Michael Dixon delivered an infield single deep in the hole at shortstop to end the game.
Walla Walla absorbed its second straight loss of the season in a game which it led after seven innings. It is now 1-1 in games in which it is tied after eight frames.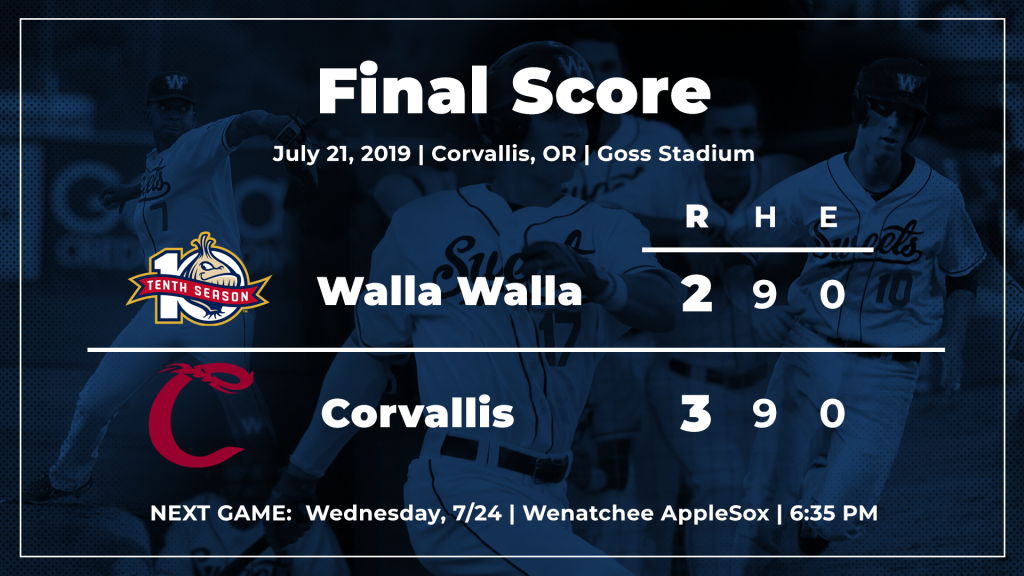 The Sweets, following the two-day league All-Star break, return to WCL play Wednesday night when they open a three-game series with the Wenatchee AppleSox at Borleske Stadium at 6:35.