HarbourCats Humble Sweets
HarbourCats take game 2 over the Sweets and force a rubber match for game 3.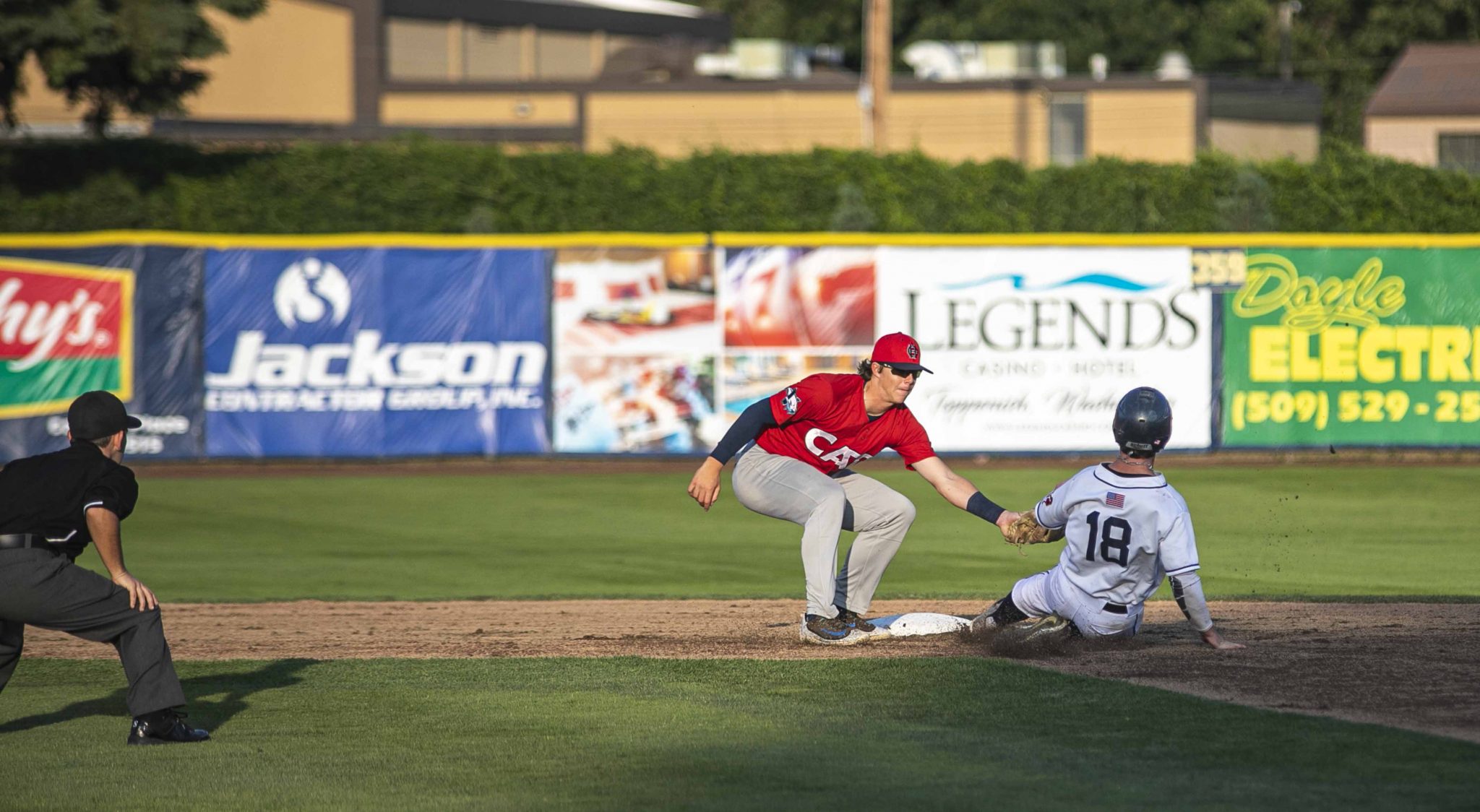 The Victoria HarbourCats scored six times on seven hits in the top half of the fourth inning Tuesday night, and pitchers Calvin Turchin and Connor Barison combined to allow just seven hits in a 7-1 victory over the Walla Walla Sweets in game two of a three-game West Coast League baseball series at Borleske Stadium.
Victoria, which finished at the top of the WCL's North Division standings during the first half of league play, improved its second-half record to 6-3 and remained percentage points behind first-place Wenatchee.
Walla Walla, which suffered just its fourth home loss of the season, is 2-2 in the second half, 20-11 in all WCL games, and 25-11 overall.
The HarbourCats tallied the contest's first run with two out in the top of the first inning. Griffin Paxton and Tyson Hays drew back-to-back walks on four pitches, and Emilio Nogales singled in Paxton from second base.
Sweets starting pitcher Ty Hueckman enjoyed much more success in the top of the second inning despite a one-out walk to Nick Adams. He sent Matt Clayton back to the dugout on a grounder to second prior to issuing the free pass, then got Kyle Sherick to foul out to catcher Caleb Farmer and struck out Parker Bramlett.
The Sweets tied the game in the home half of the second. Justin Folz ripped a one-out double and moved to third on an infield hit by Parker Price. One out later, Emanuel Dean singled in Folz to knot the score at 1-1.
Both starting pitchers opposed the minimum number of hitters in the third inning prior to the nightmarish fourth. Harrison Spohn hit a one-out homer, Adams socked a two-run bomb, Paxton drove a sacrifice fly to center field, and Hays and Nogales followed with RBI singles.
Walla Walla managed just two hits and five base runners in innings four through nine.
Right-hander Landon Boeneke allowed the final two runs of the fourth inning, but blanked the HarbourCats over the next two innings. Nate Dahle got himself in to, then out of, a bases-loaded, one-out quagmire in the seventh and tossed a spotless eighth. Southpaw Brayde Hirai K'd the first two hitters in the ninth on his way to a clean frame.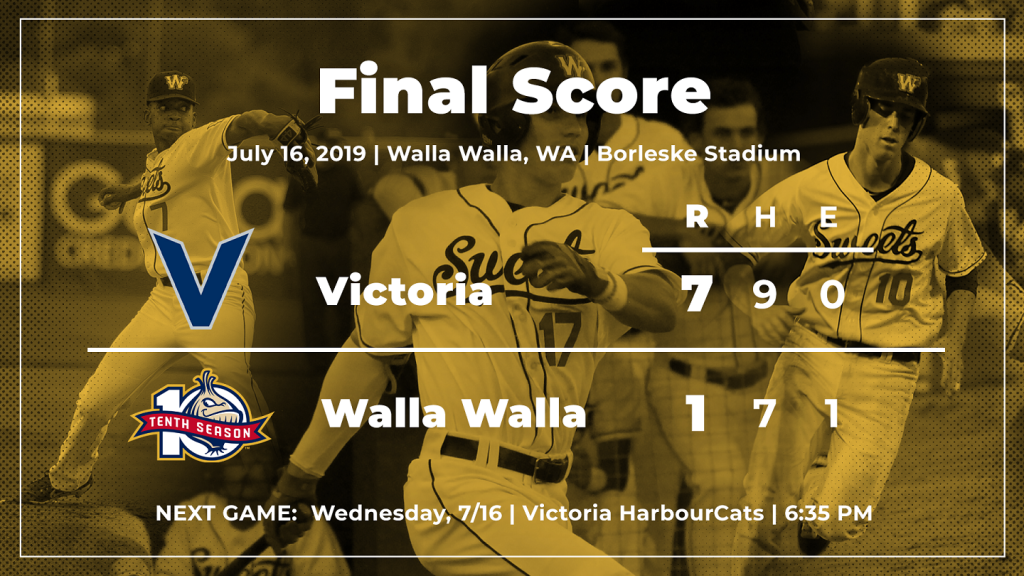 The final game of the series is Wednesday at 6:35 p.m.