Caulfield, Folz Commit to D-I Schools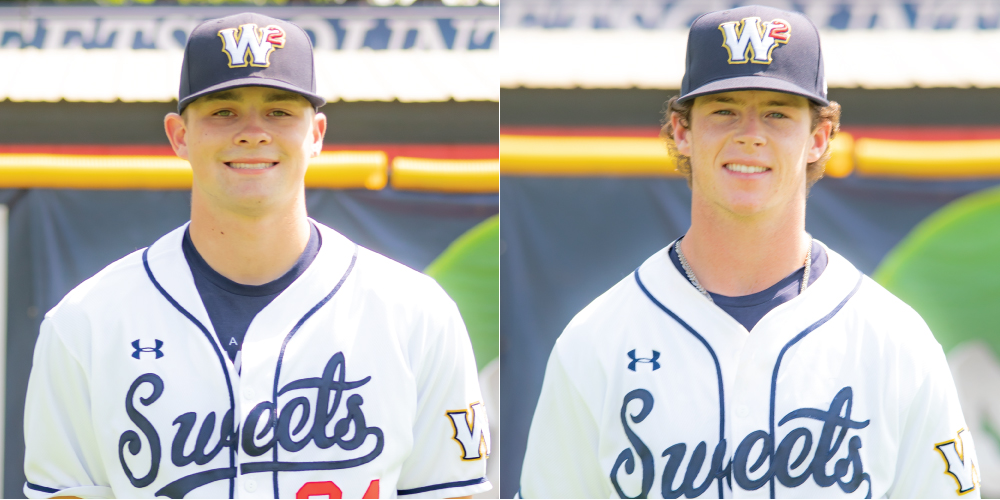 Walla Walla Sweets teammates Patrick Caulfield and Justin Folz announced their intent on Wednesday to further their athletic and academic careers at NCAA Division I schools.
Caulfield picked Pacific-12 Conference member UCLA while Folz chose Big East competitor St. John's.
"I could not pass up on the education," Caulfield said. "UCLA has a storied baseball program. I really wanted to have a chance to go to Omaha (to compete in the College World Series). Out of my choices, it was the best spot."
"It was a great fit academically and athletically," Folz said of his decision. "St. John's has all the things I was looking for. It's a great program with a tradition of winning. You can't beat New York City."
The twosome have been key in the Sweets rise to the top of the West Coast League's South Division standings with a 12-5 record. Folz is second in the WCL in batting average (.404), and first in both doubles (nine) and slugging percentage (.635). Caulfield is third in hitting (.379), and tops in both runs scored (20) and stolen bases (13).
Before coming to the Sweets, Caulfield enjoyed success this past spring at Santa Barbara City College. The Burlingame, Calif., resident was team leader in games played (39), at-bats (149), runs scored (28), hits (54), doubles (14), RBI (35), and stolen bases (32). The Vaqueros tied for the Western State Conference North Division title.
Folz, out of Monroe, Wash., attended Palomar Community College in San Marcos, Calif., this spring. He hit .294 with six home runs and 28 RBI at Northwest Nazarene in 2018.
The Sweets close out a three-game series in Bend tonight at 6:35.