Sweets Are Walk-Off Winners!
Chazz Martinez hits a walk-off homerun off of the first and only pitch of the bottom of the 9th.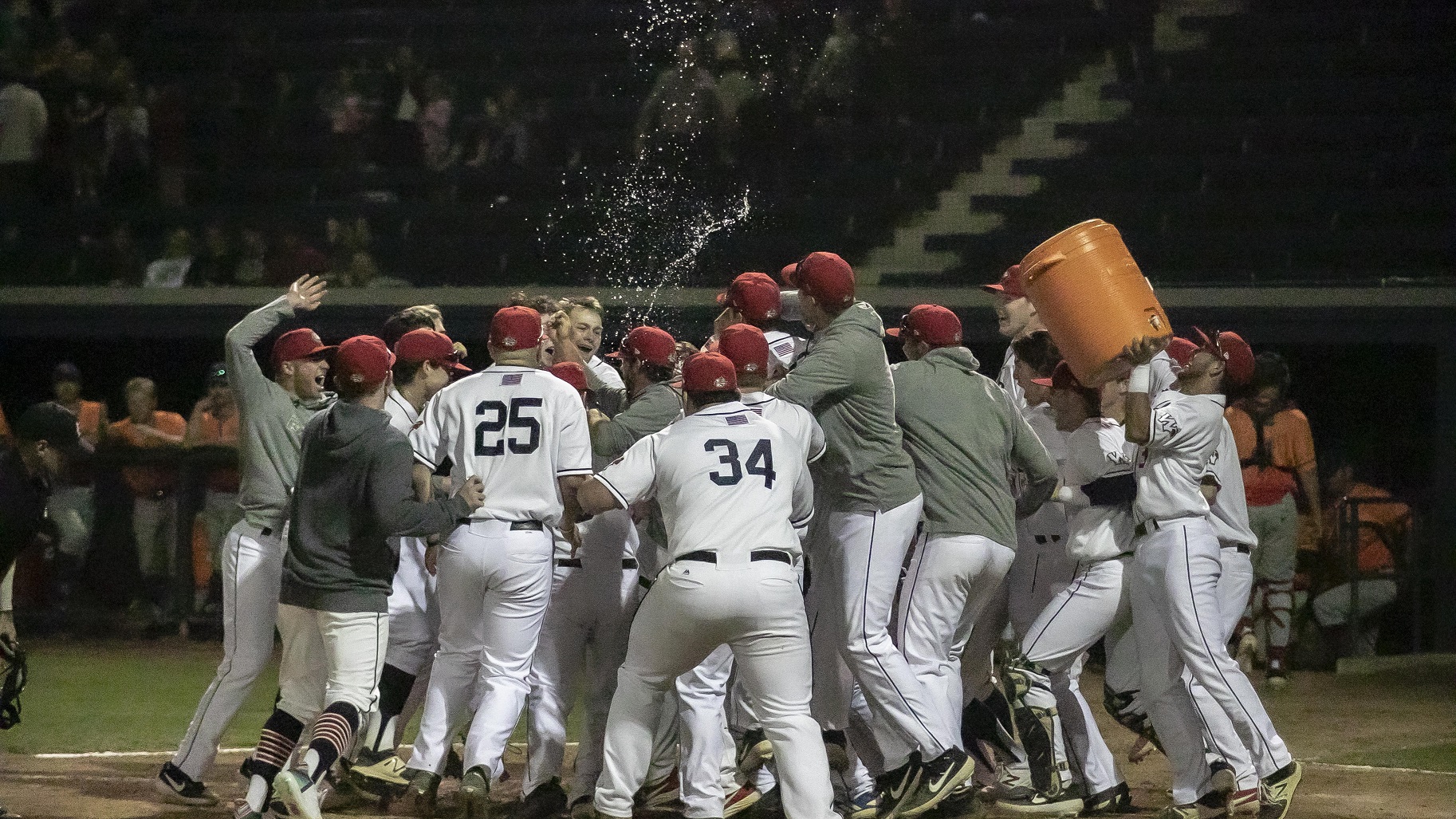 Chazz Martinez belted a walk-off home run on the first and only pitch of the bottom of the ninth inning Saturday night to lift the Walla Walla Sweets to a 9-8 victory over the Port Angeles Lefties in the middle game of a three-game West Coast League baseball series at historic Borleske Stadium.
The Sweets are now a franchise- and West Coast League best 12-2 on the season, clinched their fifth series of the 2019 campaign, and moved to 4-1 on their current six-game homestand which ends Sunday night with another contest against the Lefties. Game time is 6:05.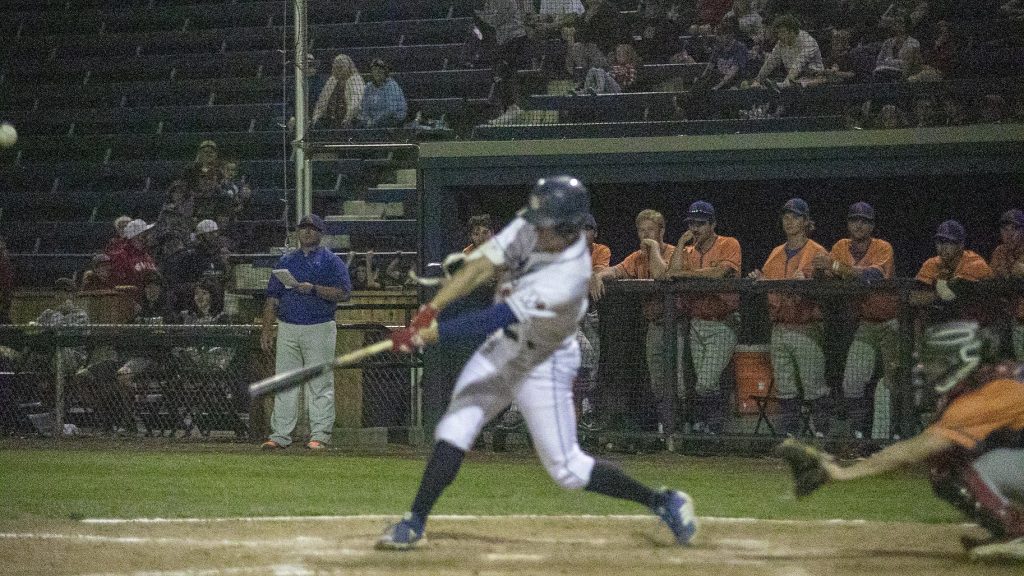 Port Angeles pushed across a couple of runs in the second inning. Matthew Christian homered to left field off of Walla Walla starter Travis Craven to lead off the frame and Zander Marco contributed a two-out, RBI single.
The Sweets tallied four runs on one hit in the bottom half of inning two. Ben Fariss led off with a walk and Cesar Lopez reached base on a fielder's choice. Caleb Farmer walked to load the bases and David Le Bioda followed with a game-tying single to right. Farmer went to third and LeBioda advanced to second on an intended throw home from Lefties' right fielder Jeff Jamison. But when the throw rolled into the Sweets third-base dugout, Farmer was awarded home. Le Bioda later scored on a 6-4 fielder's choice struck by Connor Cirillo.
Craven set down Port Angeles in order in the third inning. Walla Walla added three more runs in the home third. Justin Folz led off with a single and then was balked to both second and third. Fariss scored Folz with a single and Lopez smashed an RBI double to right. Farmer made it 7-2 with a hit to left-center.
Connor Denning got a run back for Port Angeles in the fourth inning with a single to center.
Lopez started the Sweets fifth with a double. Farmer was safe at first and Lopez moved to third on an infield error. Lopez scored when Le Bioda hit into a 4-6-3 double play.
Two walks and an equal number of hits allowed the Lefties to crawl back into the game and plate three runs in the seventh inning. Port Angeles added a run in the eighth and scored the tying run in the ninth on a wild pitch. Pitcher Brayde Hirai entered the game with runners at the corners and one out in the ninth. But he got Charlie Nasuti to foul out to first and Trevor Rosenberg on a bouncer back to the mound to avoid further damage.
"It was just another outing," Hirai said. "I knew I had to go in there and throw strikes. I knew the (defense) had my back. I knew if I got out of that, I knew we were going to win it."
Martinez, who entered the game in the eighth inning as a defensive replacement, unleashed a 342-foot bomb over the left field wall on the first pitch in the last of the ninth to send the Sweets bench and a partisan crowd of 1,427 into a state of triumphant euphoria.
"I was looking for a fastball away and I was sitting on it – dead red," Martinez said. "I knew it was gone, but i was not sure if it was going to be fair or foul. I yelled, "Stay fair!"
Seven of Walla Walla's last eight games have been decided by two runs or less. The streak began last weekend in Wenatchee when the Sweets took game one of the series, 3-1, the second game by a 7-6 count, and lost the finale, 11-10. Walla Walla started its current homestand with a 3-2 win over Portland on Tuesday before losing 8-7 Wednesday. The Sweets edged past the Lefties, 4-3, on Friday before their narrow escape Saturday.