Baseball and Sweets and Bears, Oh My!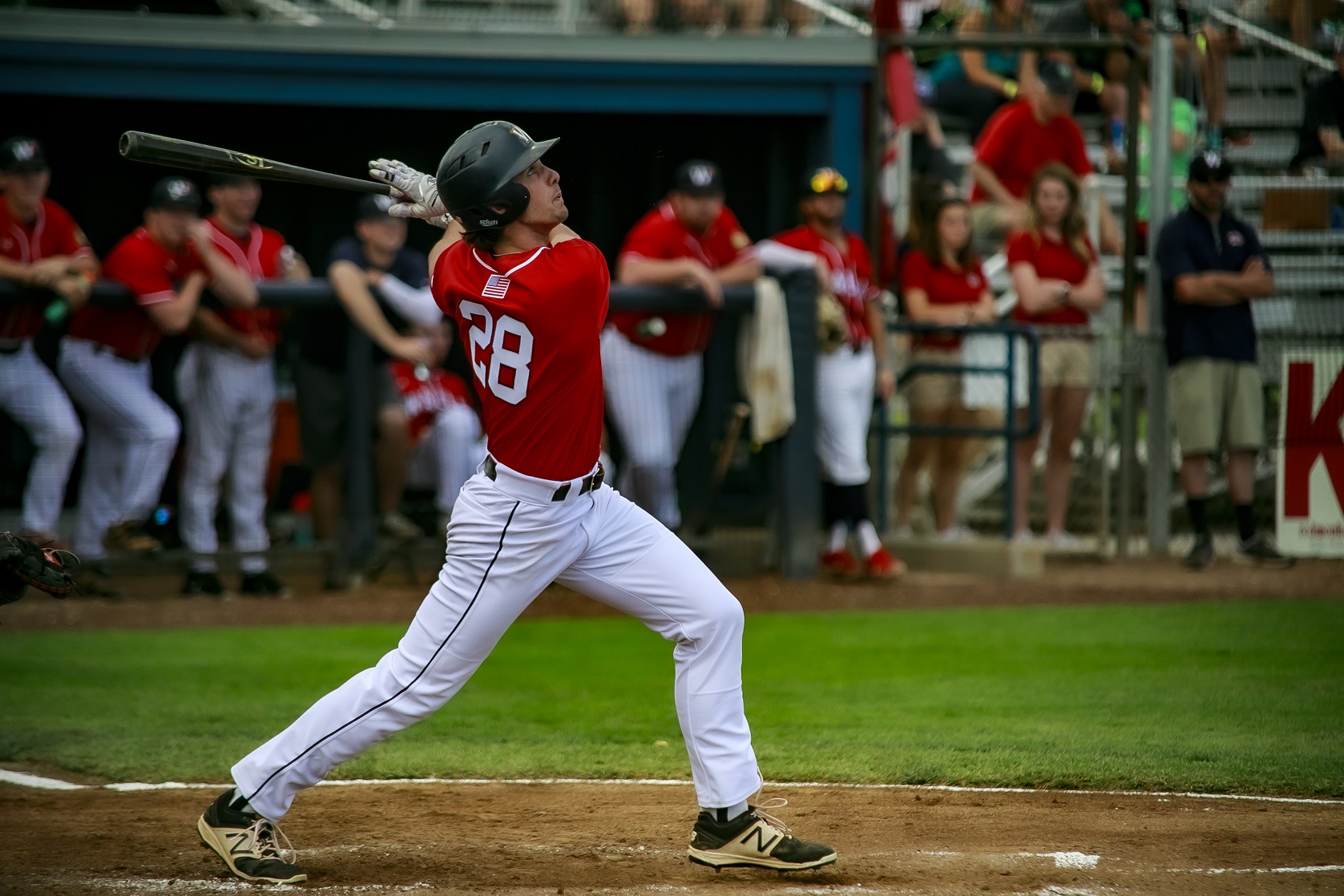 The Walla Walla Sweets, coming off a pair of three-game sweeps against West Coast League opponents and off to the best start in franchise history, will step out of WCL play Tuesday and Wednesday when they close out a season-opening, eight-game home stand at historic Borleske Stadium against the Highline Bears
Walla Walla opened its 2019 season with a sweep of the three-time defending league champion Corvallis Knights and followed it up with similar success against the Bend Elks this past weekend.
Six different Sweets had multiple-hit games Sunday in a 16-11 slugfest. Cesar Lopez, Justin Folz, and Parker Price connected for three hits apiece while teammates Patrick Caulfield, who was named WCL Player of the Week on Monday, Brandon Wagstaff, and Carson Green produced two each.
Walla Walla had one home run heading into Sunday's contest, but had two in the series finale with Bend. Lopez drove a 1-1 pitch from Elks' starter Kyle Wade over the right-field fence leading off the second inning and Folz jacked a three-run bomb to cap a four-run, eighth-inning rally.
Price and Brock Ephan, who had just two hits apiece through the first five games, swung their way out of early-season funks to grab a piece of the offensive spotlight on Sunday. The Sweets shortstop hit a two-run double and scored in a five-run first inning, singled and scored in the fifth, and doubled in the sixth. Ephan led off the bottom of the eighth with a pinch-hit double and scored on a Lopez single.
The Sweets on Sunday trailed 2-0, then led 5-2, 6-2, 6-4, 6-5, 10-5, 10-7, 12-7, and 12-11 before their eighth-inning surge forged the final margin.
On a night when Walla Walla struggled in the field – to the tune of four errors – it was a defensive gem that kept the Sweets in front after seven-and-a-half innings. With Deron Johnson – the potential tying run – at second base, Bend's Chase Fernlund singled to left field. Mason Kokodynski charged to field the base knock and unleashed a one-hop strike to catcher Tristan King to nail Johnson at the plate and end the inning.
The Sweets used some eighth-inning magic to subdue the Elks, 9-6,  on Saturday night. Walla Walla scored three times in the frame after squandering an early 6-0 lead. David Le Bioda provided the big blow of the inning – a two-out, two-run double.
The opening game of the series on Friday was all about pitching. Four Sweets – Bryson Spagnuolo, Nick Irwin, Charles Harrison, and Reid Sebby – combined on a four-hit shutout and 13 strikeouts in a 3-0 Walla Walla win.
Walla Walla heads into play this week with the No. 1 and 2 hitters in the West Coast League. Caulfield and Folz are hitting .560 and .550, respectively.  The Sweets standouts are tops in other statistical categories as well. Caulfield leads the WCL in runs scored (10), hits (14), and stolen bases (seven).  Folz is the league's top dog in both on-base (.654) and slugging (.950) percentage.
The Sweets and Highline met twice during the 2017 season with each team claiming a victory. Walla Walla is 34-4 all-time against non-league foes.
The first pitch both nights is scheduled for 6:35. Fans purchasing merchandise at Wednesday's game will receive a special 40 percent discount.