Sweets win their first 5 games after winning a second game against the Elks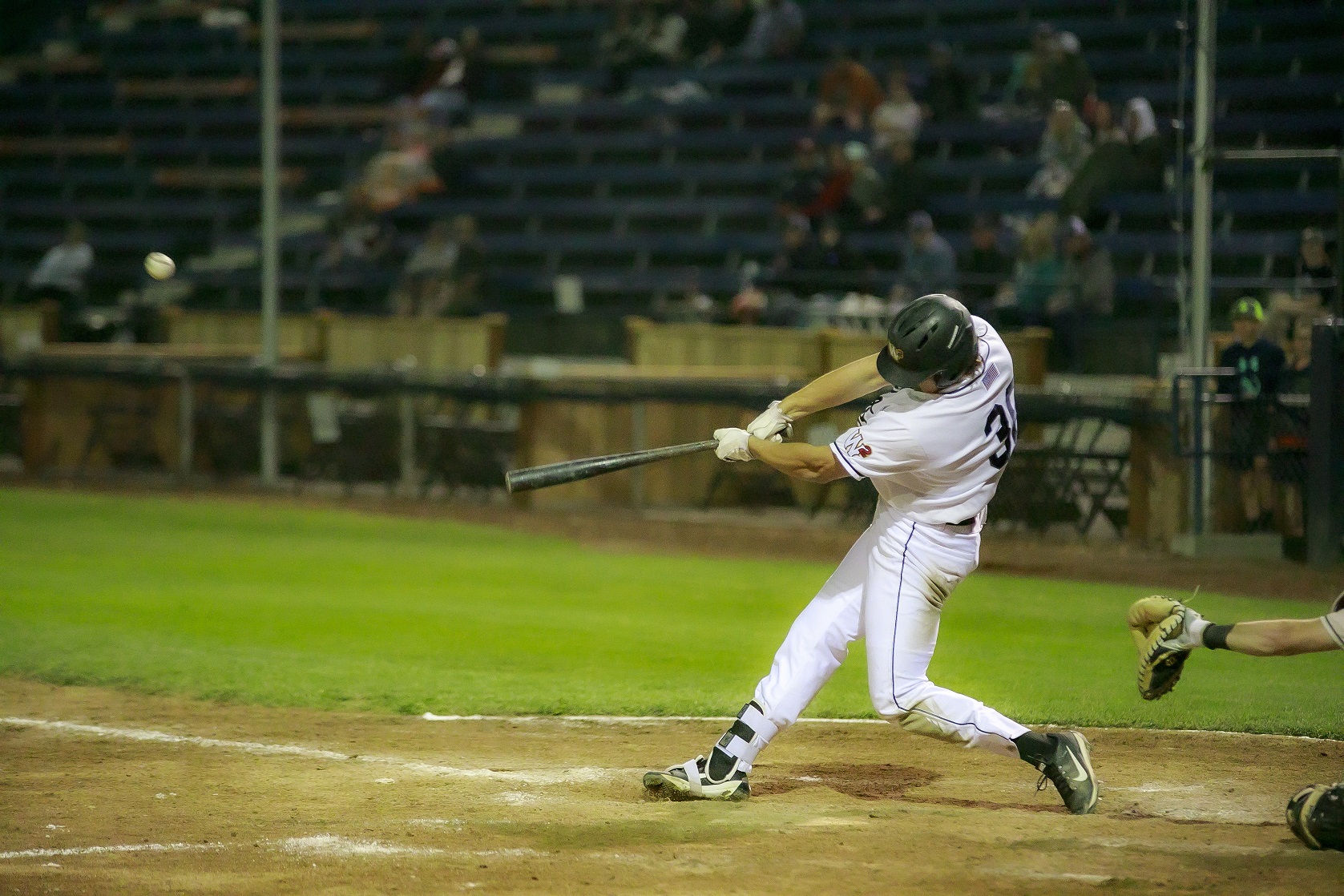 The Walla Walla Sweets are 5-0 for the first time in franchise history!
Walla Walla built a 6-0 lead after four innings of play, only to have the visiting Bend Elks rally for four runs in the fifth inning, and one in both the sixth and seventh frames to tie the middle game of a three-game West Coast League series on Saturday night at Borleske Stadium.
But the home team rallied for three tallies in the bottom of the eighth inning to secure a 9-6 victory.
"That's the personality of our team," Walla Walla manager Frank Mutz said. "I love the fact that they care. They do everything with pride, which is rare for a summer ball team."
Sweets starting pitcher Travis Craven retired the Elks in order during the first three innings of the game and struck out six – two in each frame.
Walla Walla broke a scoreless tie with two runs in the third inning against Bend starter Gil Luna. Patrick Caulfield, the WCL's second-leading hitter (.571 avg.), singled with two out, stole his WCL-leading sixth base, and scored on a single to center by Cesar Lopez. Justin Folz drew a walk, and David Le Bioda singled to right to score Lopez.
The Sweets added four more runs to their total in the fourth. Carson Green drew a one-out walk and moved to third on an errant pick-off threw by Elks' starter Gil Luna. Tristan King walked and Brandon Wagstaff was hit by a pitch to load the bases. Caulfield walked to force in the first run of the frame. King scored on a wild pitch, Lopez brought home Wagstaff with a grounder to second and, one out later, Folz drove Caulfield home with a ground-rule double.
Bend mirrored the Sweets four-spot in the top of the fifth. Jorge Perez led off with a double and crossed the plate on a bad-hop single to right by Justin Parsons. Dante DeNiro reached base after being struck by a Brennan Patterson pitch, but was erased when Chase Fernlund hit into a 5-4 fielder's choice that sent Parsons to third. Jake Jarvis doubled in Parsons and Nico Burgarello ended Patterson's mound stint  with a two-run hit that made it a 6-4 game.
Nick Irwin entered for Patterson and began a strike-em-out, throw-em-out double play by fanning Padilla. King completed the twin killing by throwing out Burgarello – who was attempting to steal second base.
The Elks inched a run closer on a Parsons' sacrifice fly in the sixth inning and tied the game in the seventh on a Sweets error.
King started the Sweets eighth with a single to left. Mason Kokodynski then entered as a pinch-runner and advanced to second on a wild pitch. He moved to third on a left-field single by Brandon Wagstaff, and scored when Parsons mishandled the base knock.
"I was hunting a fastball," King said. "He (Bend reliever Joe Williams) threw a first-pitch slider that I took. I was ready to hit a fastball. I got a good swing and made solid contact. That's all I wanted to try to do."
"I was looking for something middle in and to try to drive something in the gap," Wagstaff said. "I hit it hard. It wasn't in the gap, but it scored a run and that's all you can ask."
Caulfield moved Wagstaff to second with a single and both moved up a base on a wild pitch. David Le Bioda brought home Wagstaff and Caulfield with a booming double to right-center.
"I (wanted to) get a barrel on the ball with two strikes," Le Bioda said. "I just wanted to put the ball in play."
Jarvis started the Bend ninth with a walk against Sweets reliever Wyatt Boone. Burgarello was next and lofted a ball to the right-center gap  that Caulfield caught on a dive. Padilla grounded into a 6-4 fielder's choice and, following a walk to Bradley Morgan, Boone got Bobby Peirce to bounce out to short to end the game.
The final game of the series, the first Kids Night of the season, is Sunday night at 6:05. All kids 12 years of age and under will be admitted into the game free. Tickets can be bought Here.