Sweets Welcome Bend for Three-Game Set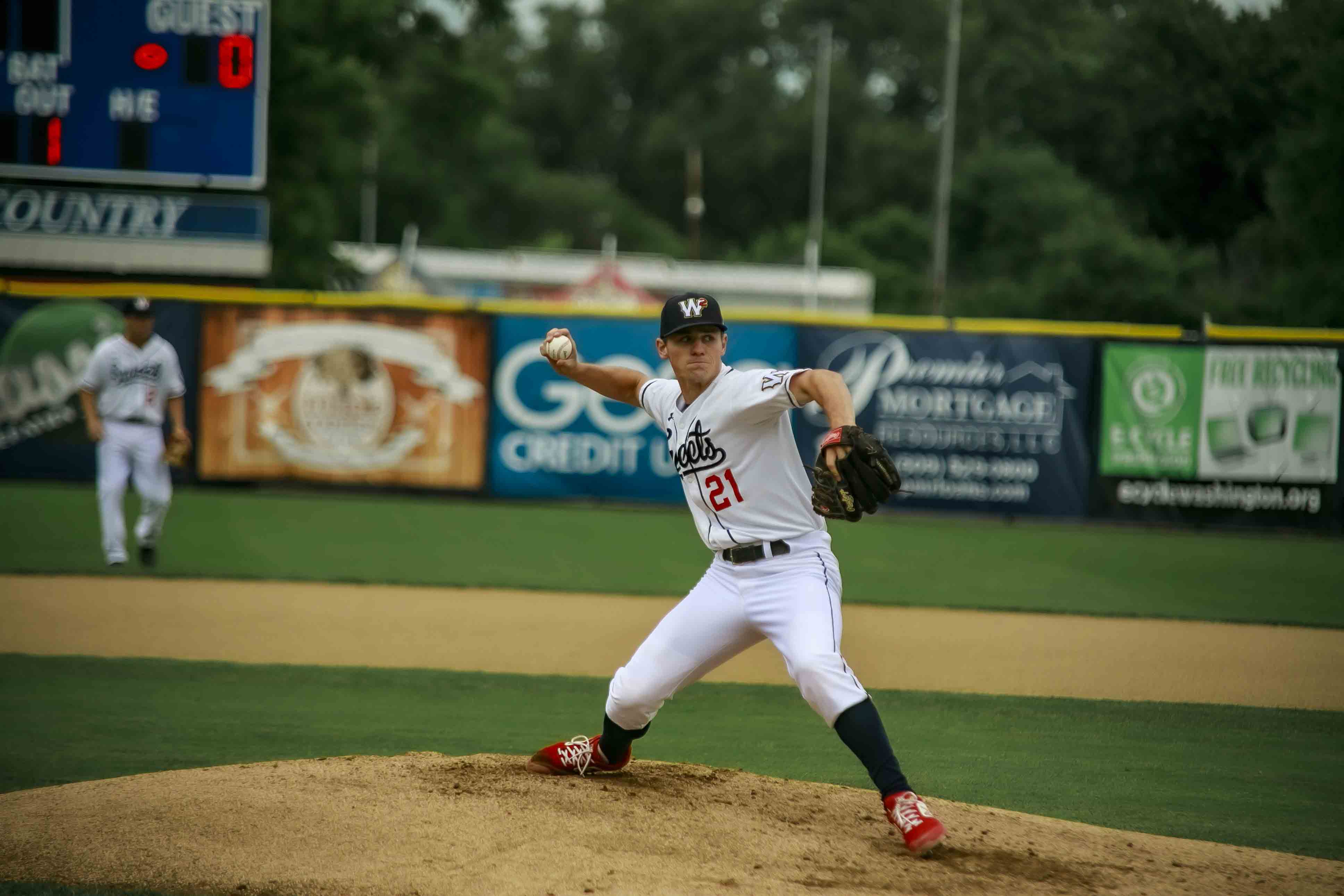 Fresh off a season-opening, three-game sweep of the three-time defending West Coast League champion Corvallis Knights, the Walla Walla Sweets will seek additional good fortune this weekend when they host the Bend Elks for a three-game series at Borleske Stadium.
This weekend's games will be Nos. four, five, and six of an eight-game homestand. The home cooking concludes next week when Walla Walla hosts the Highline Bears for a two-game, non-WCL set on Tuesday and Wednesday.
The Sweets completed their sweep of the Knights Thursday with a 5-3 triumph. Walla Walla tallied 19 runs in the series while limiting Corvallis to just eight.
Pepperdine prospect David Le Bioda was one of the Sweets more significant contributors on Thursday. He socked both a single and a double, and scored three runs in his 2019 debut.
Justin Folz also collected two hits in the game – a lead-off single in the second inning and a two-out knock in the fifth. He finished 4-for-8 in the series and boasted power numbers of .667 (on-base percentage) and .625 (slugging).
But the Sweets offensive star of the series had to be centerfielder Patrick Caulfield. The Santa Barbara City College standout connected for eight hits – all singles – in 12 official plate appearances and stole four bases. His on-base and slugging percentages were simply off the charts after the opening series – .692 and .667, respectively.
Walla Walla also received clutch relief pitching against Corvallis. Three bullpen throwers earned victories and all tossed four innings each. Brennan Patterson, Landon Boeneke, and Nathan Dahle were the pitchers of record in games one, two, and three, respectively. Patterson gave up two hits and struck out three in the Sweets 8-2 victory on Opening Night, Boeneke allowed just one run and three hits in a rain-soaked 6-3 win on Wednesday, and Dahle yielded one hit during his Thursday stint in a 5-3 Walla Walla conquest.
Bend enters the weekend off a home series win over the Cowlitz Black Bears. Highlights included a 5-3 victory on Wednesday in which six different Elks broke into the hit column. Righthander Ryan Kaser, the fourth of five pitchers utilized by Bend in the contest, was credited with the win. He threw two innings of shutout baseball, gave up two hits, walked one and fanned one. Elks' pitchers K'd nine overall.
A handful of Bend hurlers combined on a five-hitter on opening night when the Elks nipped Cowlitz, 2-1.
Bend holds a slight edge in the all-time series 25 victories to 23. The Sweets have managed six-game splits two of the last three seasons. Walla Walla's best and worst season-series showings occurred in the J.C. Biagi era. The Sweets went 5-1 in 2013 on its way to a division championship, but slipped to 0-3 during the 2014 season.
Start time for games Friday and Saturday is 7:05. Sunday's series finale will begin at 6:05.
The Bend set will feature a pair of promos. The annual Dog Days of Summer, presented by the Associated Veterinary Medical Center, is set for Saturday. Youngsters 12 years of age and under will be admitted into Borleske Stadium free during the season's first Kids Day, presented by Sweet Basil.