Sweets Complete Sweep of Corvallis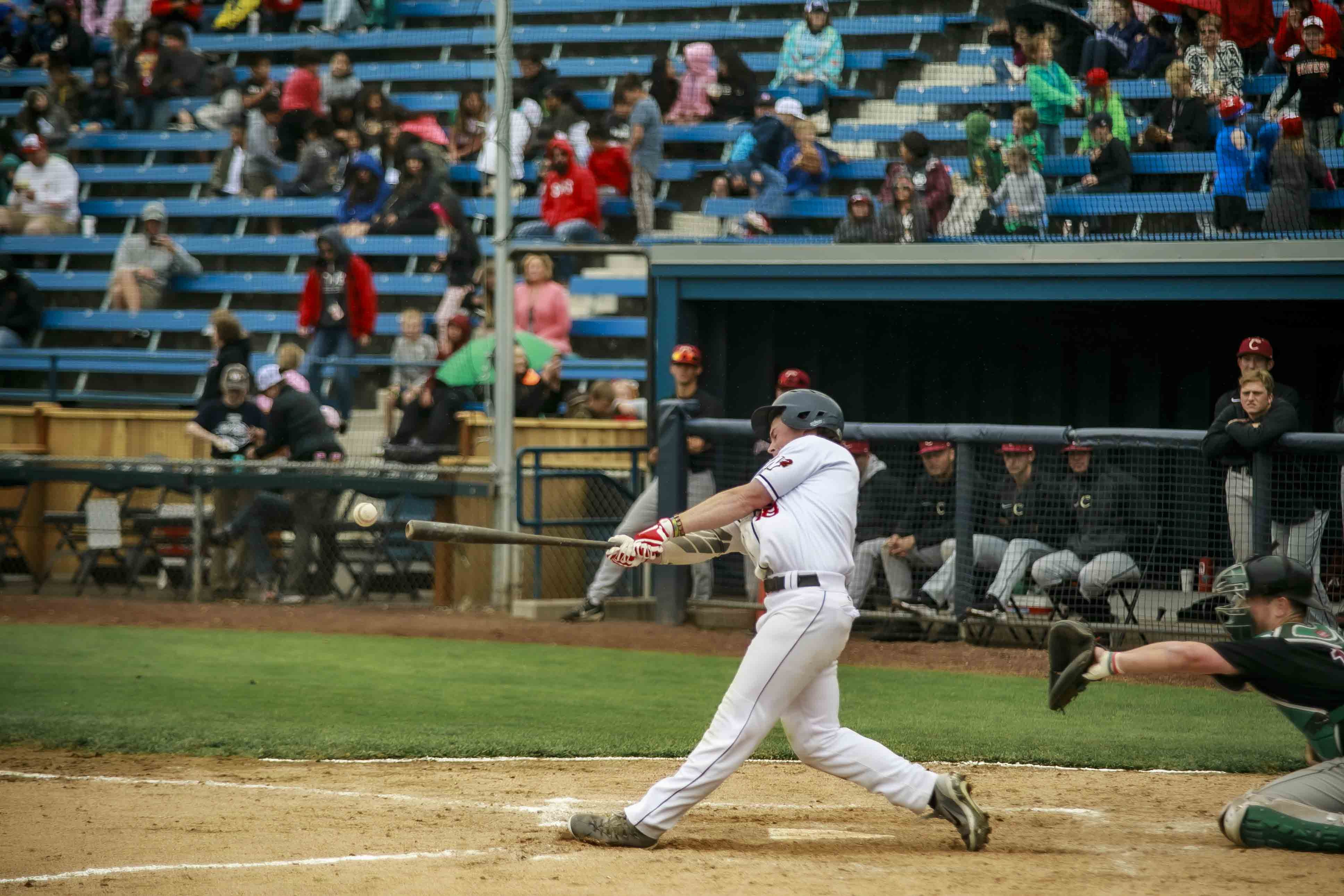 First baseman David Le Bioda stroked two hits, scored three times and right-handed reliever Nathan Dahle logged four solid innings Thursday afternoon as the Walla Walla Sweets completed a series sweep of three-time defending West Coast League baseball champion Corvallis with a 5-3 victory at Borleske Stadium.
Walla Walla has now captured 12 of its last 18 all-time matchups with the Knights. The Sweets took last year's season series four victories to two.
The home nine drew first blood in Thursday's initial inning by traveling the small-ball route. Patrick Caulfield, who collected eight hits in the series, led off with a walk. One out later he stole second base, his fourth theft of the season, moved to third on a balk by Knights' starting pitcher Tim Josten, and crossed  the plate on an infield grounder off the bat of Parker Price.
Corvallis tied the score in its half of the second. Trace Tammaro, Jake Holcroft and Stephen Lund started the frame with singles. Tammaro scored from third on a Nick Yovetich sacrifice fly to center.
Walla Walla produced a pair of tallies in its portion of inning two. Justin Folz led off with a single, but was erased from the base paths when Brandon Wagstaff hit into a 4-6 fielder's choice. Le Bioda singled Wagstaff to second and catcher Tristan King followed with a double that sent Wagstaff scurrying home and Le Bioda to third. Carson Green sent Le Bioda to home plate with a sacrifice fly to the same vicinity Yovetich sent his a half-inning earlier.
Dahle's outing did not exactly commence the way he would have liked. He began the third inning by walking Briley Knight on four pitches. But he retired Kai Murphy on a grounder to second base, Andy Atwood on a pop-up to shortstop, and Tammaro on a fly to left to end the inning.
"He was nervous," Walla Walla manager Frank Mutz said. "Then, he was almost unhittable. He threw three pitches for strikes. I was happy with the way he flipped that switch
The Knights tied the score at 2-2 in the fourth. Yovetich lifted a two-out fly ball to center that bounced past a hard-charging Caulfield and ended up going in the scorebook as an inside-the-park home run.
The Sweets responded to the Corvallis tally in the last half of stanza No. 4. Le Bioda ripped a one-out double and Green drove him in with a two-out single to left.
Walla Walla increased its lead in the home half of the sixth. Le Bioda drew a one-out walk and Green grinded out a two-out free pass. Caulfield singled in Le Bioda to make it a three-run spread, 5-2.
The Sweets got two shutout innings from righty Mason Kokodynski in relief of Dahle. Kokodynski retired six of the last seven hitters he faced in innings seven and eight after surrendering a lead-off single to James Anderson in the seventh. He recorded back-to-back strikeouts of Yovetich and Cooper Wohlgemuth after the Anderson hit.
Wyatt Boone came out of the Walla Walla bullpen for the ninth inning to try and close things out but allowed consecutive doubles to Holcroft and Anderson at the outset. But he fanned Yovetich, got Wohlgemuth on a ground ball to short, and retired Sean Little on a pop fly to third to end the game.
"We have guys that I know are going to be in the zone," Mutz said. "The last three innings are for guys we know we can rely on."
The Sweets continue their season-opening, eight-game homestand Friday night when they open a three-game series with the Bend Elks at 7:05 p.m.