Sweets Stars Shine at 2018 WCL All-Star Game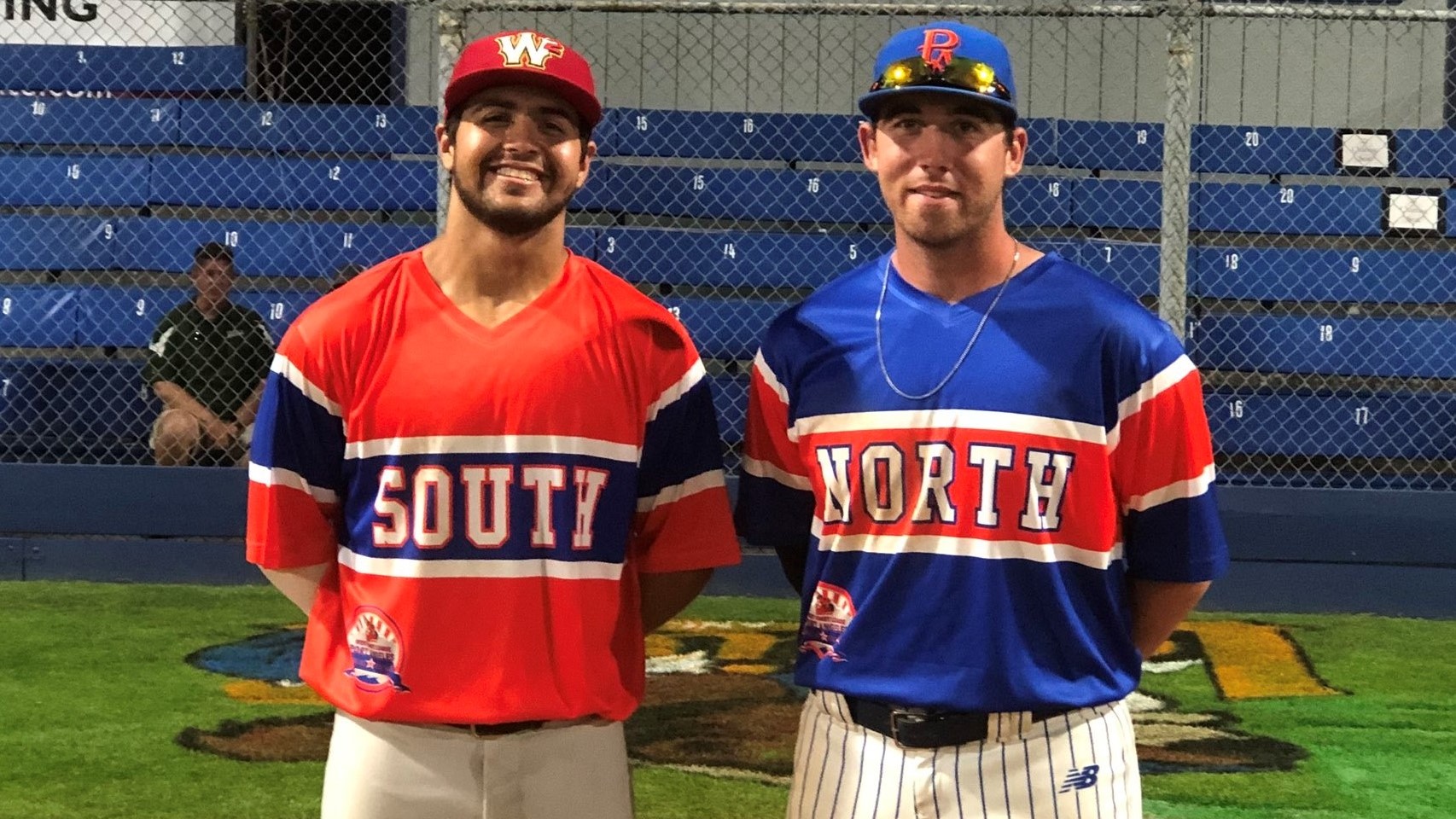 Port Angels, Wash. – The Sweets shined bright in the 2018 WCL All-Star Game despite the South dropping the game. The WCL North All-Stars defeated the WCL South All-Stars by a final score of 10-6 at Civic Field on Tuesday night.
Cesar Lopez paced the South's offense as he showed off his offensive prowess throughout the All-Star Game. He went 3-for-5 with a homerun, two runs scored and an RBI. Lopez was named co-MVP of the game along with Kyle Schimpf of the Port Angeles Lefties.
Nick Nyquist did not register a hit on the day. However, he still accomplished an impressive feat by participating in his third consecutive WCL All-Star game.
Sweets utility man Zach Penrod was the only other W2 player to enter the game as he took to the mound late in the game. He did allow two runs on just one hit but still impressed many scouts. So much so that Penrod was named one of the three top prospects in the WCL All-Star Game by the 20+ MLB scouts that were in attendance.
The Sweets All-Stars return home to join the rest of the team as they get set to host the first-half WCL North Division Champion Bellingham Bells for a three-game series beginning at 6:35 PM on Wednesday.