Low-Scoring Game Goes to AppleSox as Sweets' Winning Streak Comes to an End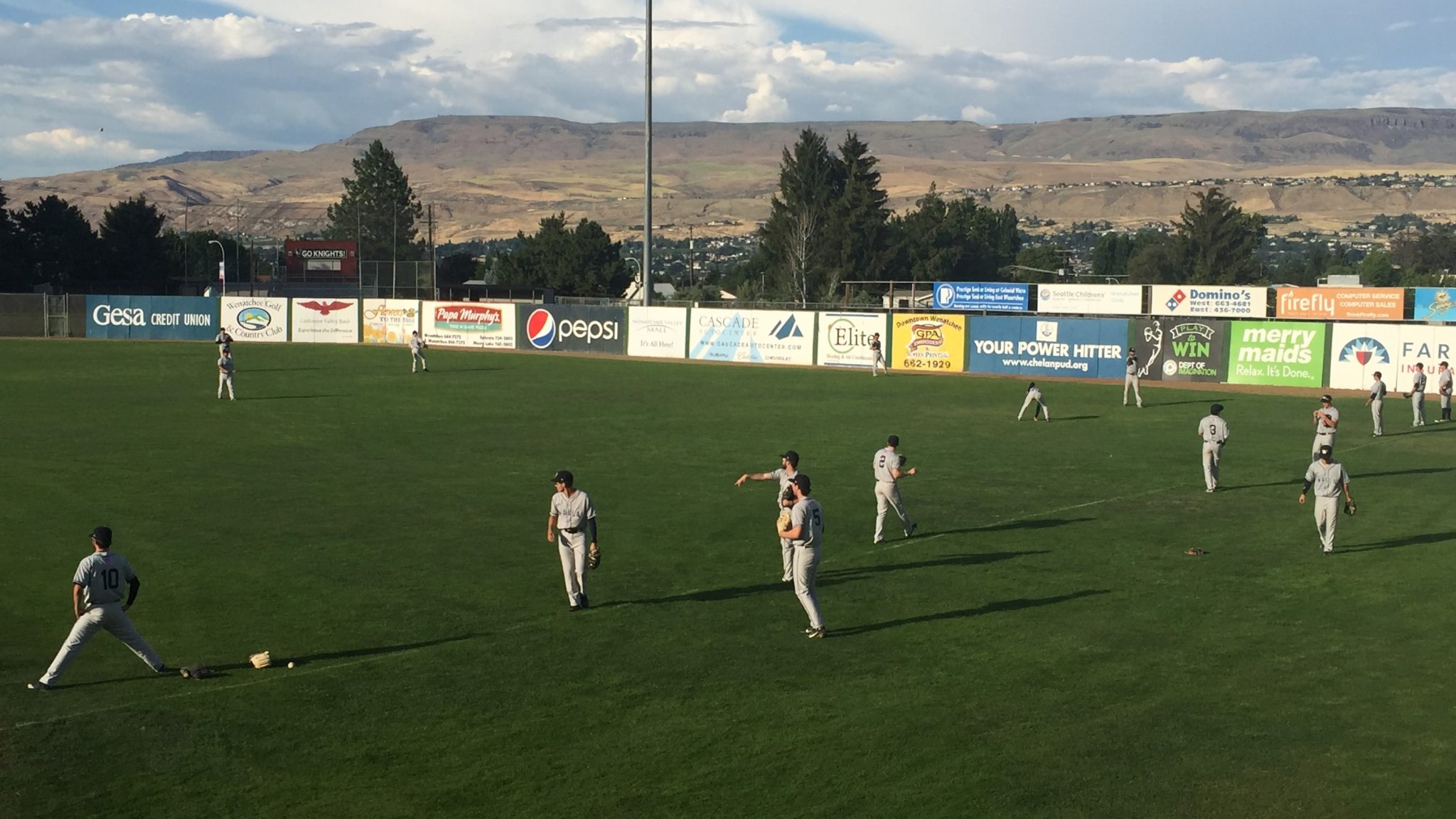 Wenatchee, Wash. – The Walla Walla Sweets offense had been rolling of late. The team had won five straight heading into the game on Wednesday, and scoring runs seemed to come easily. Unfortunately, both of those things ended as the Sweets lost 3-1 to the Wenatchee AppleSox in game two of the three-game series.
The AppleSox took the lead in the bottom of the first inning off Sweets starting pitcher Bryce Moyle. With one out, Michael Spellacy reached first base safely on a dropped third strike and came around to score on a single by Jacob Prater to make it 1-0.
The Sweets pushed across their only run of the game in the top of the fifth inning. They loaded the bases with one out on back-to-back singles and a walk. Newly signed Isaak Gutierrez then came up and lifted a fly ball just deep enough into centerfield to allow Jack Filby to come across on an RBI sacrifice fly to tie the game 1-1.
It did not take Wenatchee long to respond in the bottom of the fifth inning. A leadoff homerun by Alix Garcia made it 2-1 in favor of the AppleSox. The next batter, Isaac Barrera, doubled to right-centerfield to give Wenatchee a runner on second with nobody out.
Two batters later, Michael Spellacy singled back up the middle to score Barrera from second and push the AppleSox' lead out to 3-1. The score stayed there through the rest of the game and rested as the final.
As has been the case early in the WCL campaign, the Sweets' bullpen shined in this contest. Tyson Quolas came on in relief and threw two shutout innings, allowing just one hit and striking out three. Gutierrez (a two-way player) took to the mound late and went one and two-thirds innings of scoreless work, allowing just a hit and striking out one.
Walla Walla had their chances offensively throughout the game. It was an evening where the club simply failed to capitalize with the one big hit that was needed to break the game open. They left 11 runners on base in the game Wednesday night, including seven of those runners being stranded in scoring position.
The series against the AppleSox wraps up on Thursday night, with the rubber match scheduled to begin at 7:05 PM.