Exceptional Pitching Leads Sweets to Victory over Highline Bears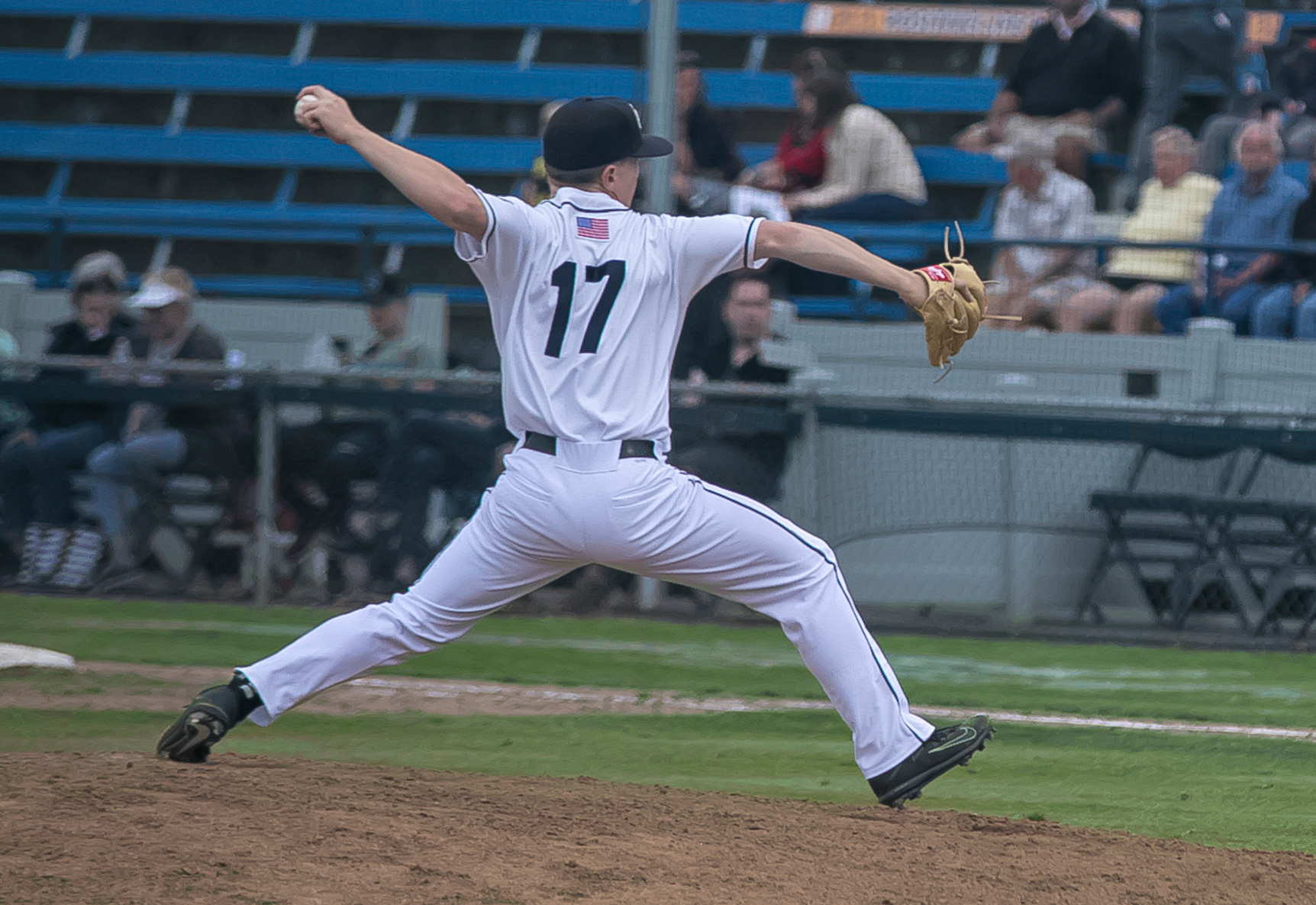 Walla Walla, Wash. – The Walla Walla Sweets were able to get the victory Tuesday night in a non-league matchup against the Highline Bears by a score of 4-0. With the win, the Sweets move to 30-4 all-time against non-league opponents.
Several new arrivals for Walla Walla got the offense to arrive early on in the game as Cesar Lopez got the bottom of the first inning started off with a bang by drilling a ground rule double to right field. Then with one out Robert Teel would get plunked in the back by a curveball to make it first and second, and then a groundout to the right side by Jalen Garcia would advance both runners 90 feet into scoring position.
So with two outs and runners on second and third, Tyler Pritchard came to the plate for his first at-bat in a Sweets uniform and he delivered. He lifted a flyball into shallow centerfield and Highline's Ben Ranieri would hustle in and lay out but be unable to make the catch which would allow Pritchard to reach second with a double and both runs to come across to score to give the Sweets an early 2-0 lead.
Walla Walla Community College Warrior Brayde Hirai would get the start for the Sweets and he was exceptional in picking up the win. He would go five shutout innings and only allow two hits through those five frames.
Hirai was not the only W2 pitcher who was tremendous on the mound, as both relievers who came on were equally as lights out. Sean Sullivan appeared in the sixth and seventh innings, did not surrender a hit and would strike out five of the six batters he faced. Tanner Cunha would then come on to close the door and he did just that, allowing just one base hit and striking out four in his two innings of work.
The Sweets would tack on some insurance runs in the bottom of the eighth inning but in rather unceremonious fashion.
The first three batters of the inning would reach base safely on a single, a hit-by-pitch and a walk, to load the bases with nobody out. Josh Kutzke would then ground into a 5-2-3 double play and not allow any runs to score.
Then with two outs and runners still on second and third, Dimick Wood came to the plate and looked at a ball in the dirt that got away from Highline's catcher and would allow Pritchard to score from third on a past ball to make it 3-0. Wood ultimately drew a walk and with runners on the corners and two outs, he would get into a pickle between first and second which allowed Josh Prizina to score from third before Wood was tagged out to end the inning and give the Sweets their fourth and final run of the ballgame.
The Sweets host the Highline Bears once again on Wednesday evening with first pitch slated for 6:35 PM.