W2 Loses Opening Game of Series to Bellingham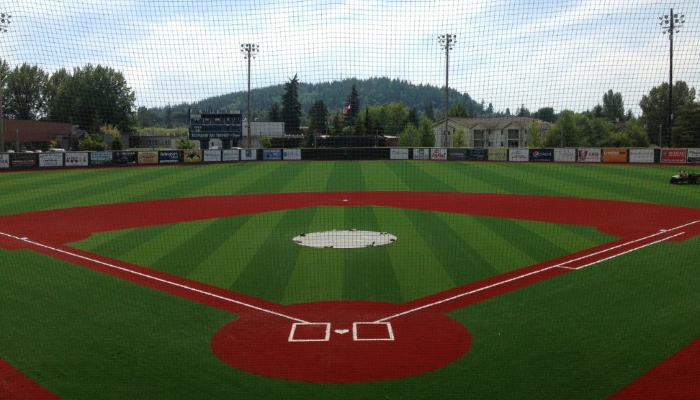 Bellingham, Wash. – The Walla Walla Sweets dropped the opening game of the three-game series versus the Bellingham Bells by a final score of 5-0. With the loss, the Sweets have now lost three straight and currently sit at 1-3 here early on in the season.
Tanner Cunha (LHP) got the start for the Sweets and threw well but dealt with a tight strike zone in the first inning. He allowed just one hit in the inning but walked three batters and surrendered a hit-by-pitch ultimately resulting in two runs coming across to score.
The first inning continues to be a challenge for Walla Walla pitchers, as now over the last three games the team has allowed nine runs in the first inning.
Cunha settled in nicely but ran into some trouble again in the fourth inning. After getting the first two outs in the inning, he walked the nine-hitter in the Bells lineup which gave Jordan Stoner (OF) an opportunity to hit, and he crushed a two-run homerun over the left-centerfield fence to extend the Bells' lead out to 4-0.
After going 3-for-4 in the game tonight against the Sweets, Stoner now carries a .733 batting average through the first three games of the 2018 West Coast League season.
The Sweets would have several opportunities to score, as they were able to get two runners on to start both the fourth and the eighth inning, but unfortunately were unable to push across any runs in either instance. UCLA commit Jack Filby (IF) continues to be a bright spot at the top of the Sweets lineup, going 2-for-4 in the game and now possessing a .467 batting average on the season through four games.
In the bottom of the eighth inning the Bells would push across their fifth and final run of the evening as Cody Pasic (C) drew a walk and would come all the way around to score from first base on an RBI-double by Will McGillis (IF).
Walla Walla looks to get back on track as they take to Joe Martin Field once again tomorrow night and look to even the series at one game apiece with first pitch slated for 6:35 PM.