Sweets Drop Rubber Match to the Pippins 8-1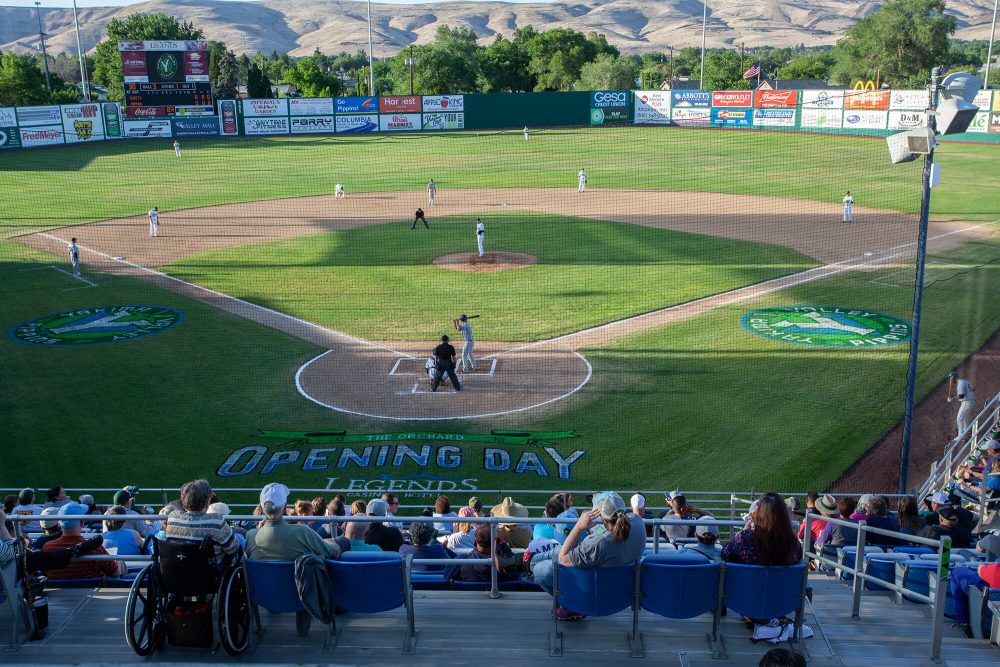 Yakima, Wash. – The Walla Walla Sweets lost to the Yakima Valley Pippins in the rubber match of the series by a final score of 8-1. With the loss, the Sweets dropped the series 2-1 to the Pippins.
The Sweets fell behind early for the second consecutive game as the Pippins were able to score 3 runs in the bottom of the first inning on RBI singles by Chris Arpan (OF) and Grant DeLappe (IF), which were followed by an RBI walk with the bases loaded by Jonathan Imperial (OF).
After back-to-back 1-2-3 innings by Sweets starter Michael Peterson (RHP) in the second and third innings, the fourth inning was led off by a solo homerun by Imperial.
Walla Walla would score its first and only run of the game in the top of the sixth inning when Jack Filby led off the inning with a single, advanced to second on a fielder's choice, was moved to third on a single by Jordan Hovey, and then came across to score on a wild pitch.
The Pippins would answer with two runs in the bottom of the inning on back-to-back RBI singles by Andrew Schleusner (C) and Tyler Hollow (IF). They would tack on two more runs in the bottom of the eighth on an RBI single from Connor Allard (IF) with a second run coming across on the play from a throwing error by Sweets' catcher Matt Elser (Utility) for the game's final tally of 8-1.
The Sweets open up another series on the road tomorrow against the Bellingham Bells with first pitch of the first game slated for 6:35 PM.