Sweets Announce Bud Light Batting Practice Dates for the 2018 Season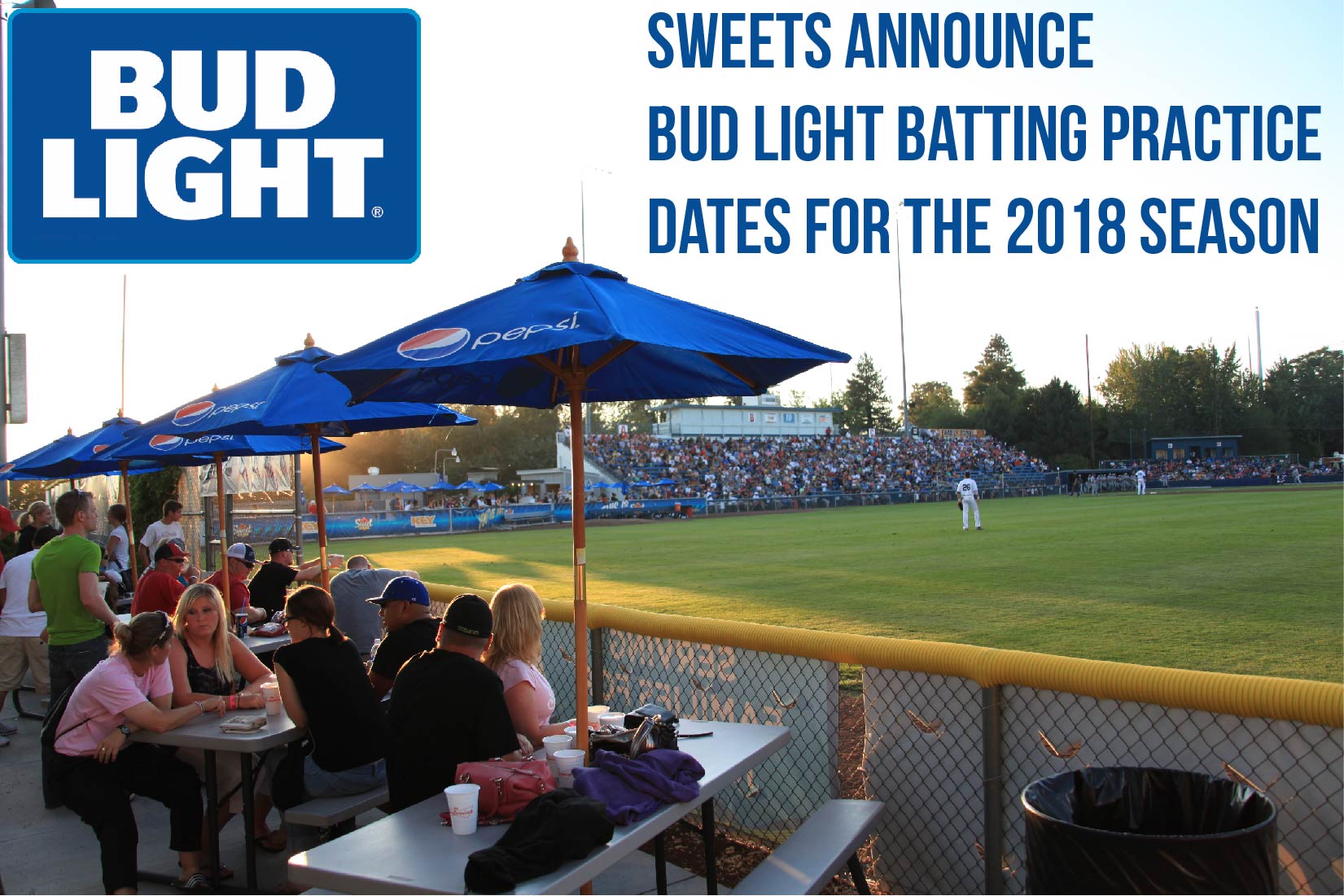 Walla Walla, Wash. – What better way to start off your evening at the ballpark than arriving early to watch some of the best college players in the country drill shots around the field during batting practice while you get to sip on affordable drinks and take in the perfect Eastern Washington sunshine. Fans will have the chance to do exactly that as the Sweets will host Bud Light Batting Practice on select days throughout the 2018 season.
Bud Light Batting Practice Dates:
On those dates, gates will open at 5:30 PM, a full half hour earlier than usual, and the right field Blue Mountain Cider house will be open and offering great deals on Budweiser and Blue Mountain Cider products. There will also be various delicious food options available including tacos provided by Del Taco, and of course, fans will get to compete against one another in a fan-favorite game of cornhole on our very own Blue Mountain Cider Sweets boards.
A perfect summer Happy Hour to kick off your night at Borleske Stadium awaits! To purchase tickets for these games, click on the dates you're interested in, in the table above and follow the links to reserve your spot at Bud Light Batting Practice.