Terrific Tuesdays presented by Gesa Credit Union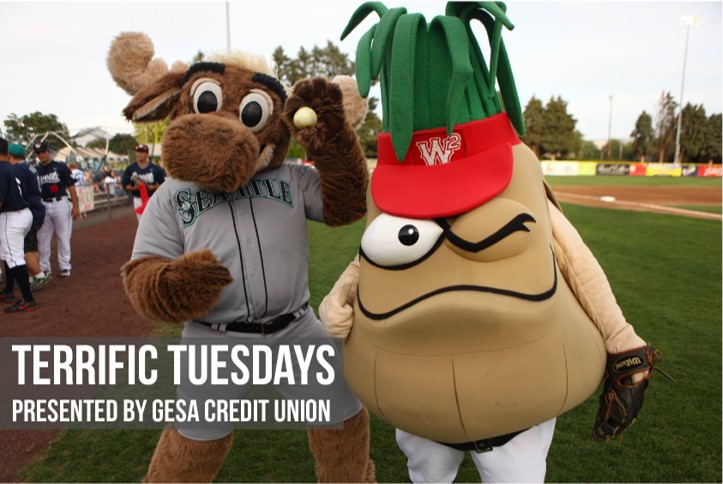 Walla Walla, Wash. – Tuesday, the often forgotten and frequently underappreciated day of the week. Certainly not the case during the Sweets season as the team once again brings back Terrific Tuesdays presented by Gesa Credit Union.
"Our recurring Terrific Tuesdays promotion gives fans a chance to add some fun to their early week routine at great, discounted prices," said Sweets general manager Dan Ferguson. "Gesa Credit Union has been tremendous to work with in helping to bring this promotion to life at the ballpark."
Every Tuesday home game at Borleske Stadium, fans will have the chance to purchase $2 Reserved Tickets when they purchase them online with the promo code GESAROCKSWW. Tickets can also be purchased in downtown Walla Walla at the Sweets Shoppe.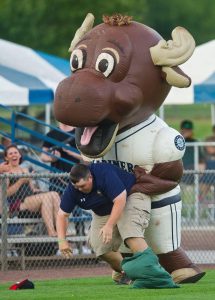 To buy tickets online for Terrific Tuesdays, follow the links here:
June 12 – Tickets
June 26 – Tickets
July 31 – Tickets
Once again, be sure to use the online promo code GESAROCKSWW to receive the $2 Reserved Tickets discount!
Food and beverage will also be available at discounted prices with $2 20 oz. bottles of water or Pepsi products and $2 Lil' Lou Hot Dogs. There will also be $2 Rolling Rock cans available at the stadium through the 7th inning. Please drink responsibly!
On June 26, Terrific Tuesday will also feature special guest Mariner Moose, as Seattle's lovable mascot spends the evening patrolling the stands and wreaking havoc on Sweets on-field MC Sean McKillip.