Renovations Underway at Borleske Stadium for the 2018 Season
New grandstand, refurbished concourse and extended netting headline facility improvements
Walla Walla, Wash. – Construction is currently underway to upgrade and update the historic home of the Walla Walla Sweets. Borleske Stadium is undergoing renovations to enhance the fan experience at the ballpark for the upcoming 2018 season.
Perhaps the most notable change that Sweets fans will notice as they enter the ballpark will be the replacement of the third-base side grandstand, a piece that dated back to the 1950s. While historic, it was no longer suitable to host fans after doing so for nearly 70 years.
In its place will be a re-purposed set of grandstands that will feature safety rails on the outside and hand rails on the aisles. The new seating will run approximately 20-to-25 feet further down the line than the original grandstand, creating more fantastic viewing options for fans without detracting from popular seating locations like the Beer Garden tables. In addition to a cleaner, more professional look, the new seating will be much safer.
The concourse on both sides of the field is also undergoing an overhaul to provide a much cleaner look than what had been in place before. The area had previously been a combination of asphalt, gravel, warning track stone and concrete but will now be completely refurbished and will feature improved drainage on the first base side.
This renovated concourse area will create new plaza opportunities adjacent to the Home Plate Hangout, where new food options are being added for the 2018 season and a new fundraising platform for non-profits will also be located, the details of which will be released in May.
In addition, the safety netting that lines the fence and frequently prevents foul balls from searing into the seats will be extended all the way down the fence line on both sides of the field, encompassing boxes 1-to-6 on the first base side and in front of the bleaches that constitute general admission seats on the third base side. The netting will also be raised in height in front of boxes 1-to-3.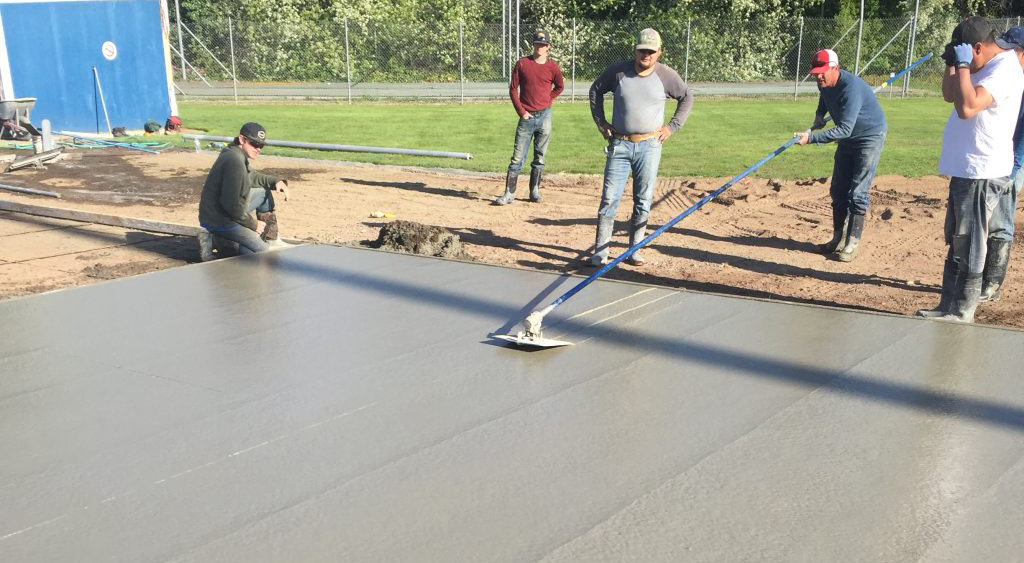 These netting additions parallel the changes being made across the landscape of baseball to provide greater fan safety while still maintaining the intimacy of the ballpark. Furthermore, the batting practice nets will now be moved to a new storage location down the left field line and out of access to fans.
All of these improvements are being funded by a partnership of the Borleske Stadium Assocation and privately contributed funds. Sweets team president Zachary Fraser said this group has worked extremely hard to enhance the historic ballpark while maintaining its tradition that fans have come to know and love.
"Since our very first season, the Stadium Association partners have been great to work with as we effort together to improve our historic facility," Fraser said. "As the oldest stadium in the West Coast League – and one of the oldest still in operation in the country – we want to strike a balance between the tradition of the stadium while also making improvements that benefit fans and players. In addition to safer viewing, I know fans will appreciate the finished look and feel of the third base side of the ballpark."