The Sweets Have Signed Two Talented Players from USC
Trojan pair will provide additional power and speed to the 2018 Walla Walla roster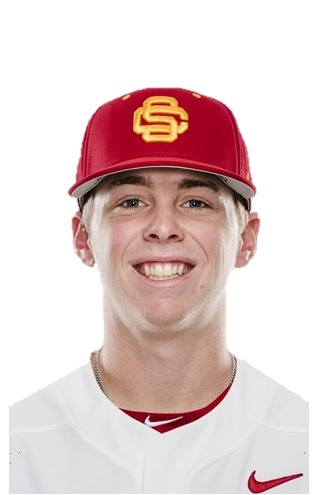 Walla Walla, Wash. – The Sweets bring the glitz, glamour and sunshine from Los Angeles to the team this summer with the signing of a pair from the University of Southern California. Tyler Pritchard (IF) and Trevor Halsema (OF) will take to Borleske Stadium for Walla Walla in the 2018 season.

"USC is among the most prestigious baseball programs in the country," said Sweets team president Zachary Fraser. "To be able to extend our strong relationship by adding players that Coach Hubbs trusts for future contributions is our honor. We expect these Trojans to deliver and look forward to both Tyler and Trevor being a big part of our season in Walla Walla."

Pritchard is a native of Lake Elsinore, California and went to Temescal Canyon High School where he was a standout athlete. He played with the varsity baseball team for three full seasons and was named to the All-Sunbelt League team all three years. Over his varsity career at Temescal Canyon, Pritchard compiled a .347 batting average with 23 doubles, 41 RBI and 64 runs scored.

Now a sophomore with USC, Pritchard has appeared in 31 games over his Trojan career. He is studying business administration and plans to start his own business after the conclusion of his baseball career.
Halsema grew up in San Diego, California and went to Madison High School where he played four seasons with the varsity baseball team. Over those four years, he racked up a .334 batting average with 22 doubles, 54 RBI and 68 runs scored. He was named to the All-League team his freshman, sophomore and senior seasons and in 2017 was named to the Rawlings Perfect Game honorable mention team.

Currently a true freshman for the Trojans, Halsema is working to find his role with the club and anticipates that a summer in the WCL will help him develop that role. He has yet to declare a major but said that his ultimate goal is to become an FBI agent.

Sweets head coach Frank Mutz feels that both players from USC will be significant additions to an increasingly talented roster for the upcoming 2018 season.

"I'm looking forward to having a couple of Trojans with us this summer and am very familiar with Pritchard and Halsema, both having played their high school careers in Southern California," Mutz said. "Tyler is a solid defender capable of playing multiple infield positions who will bring another left-handed bat and speed to our lineup. Trevor was considered one of the top high school prospects in Southern California coming out of school and will bring some additional power to an already explosive middle of the lineup."