Wa-Hi, DeSales Alumni to Heat Up the Baseball Rivalry Starting in 2018
Borleske Stadium to Host the Two Storied Programs on 7/16/2018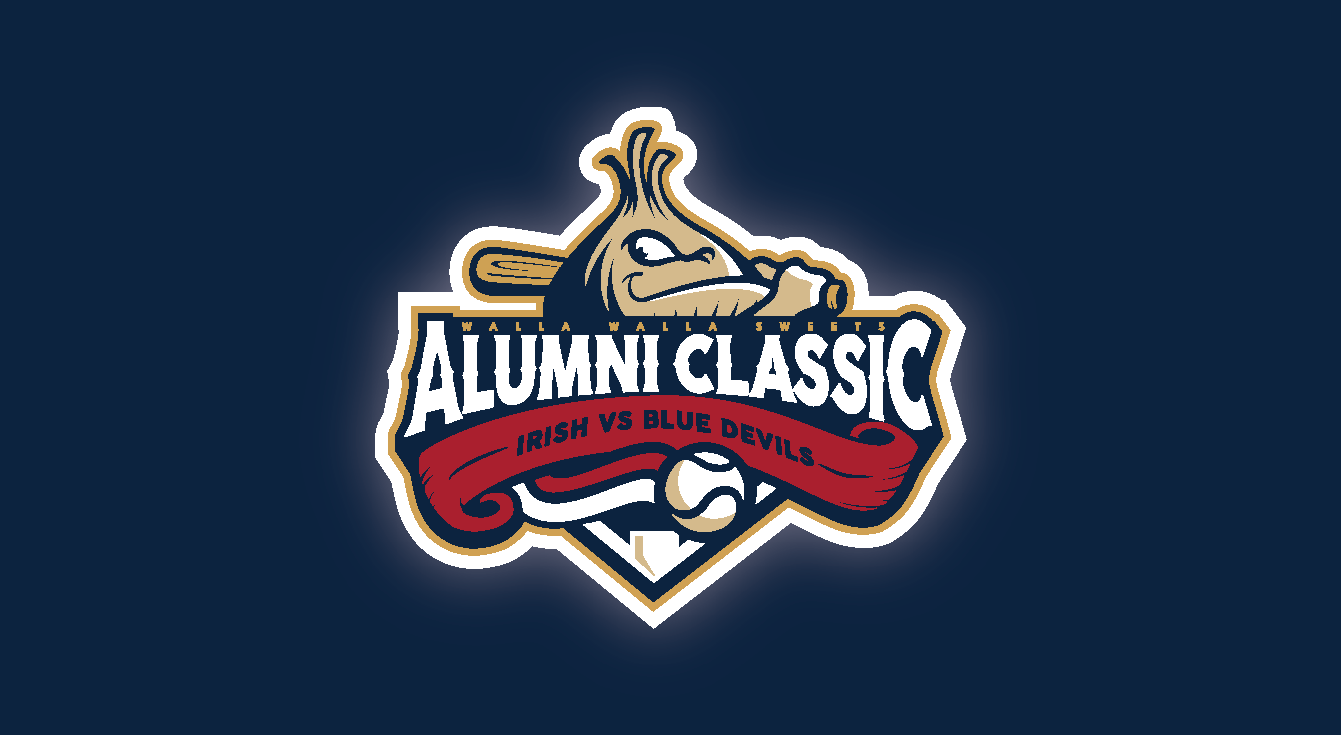 There were Two.
Walla Walla, Wash. – In the long and decorated history of high school baseball in Walla Walla "two" is the number of programs that existed in the community for as long as most can remember. Long before College Place and Walla Walla Valley Academy donned their respective uniforms there were two options in town for aspiring young ball players – Walla Walla High School or DeSales Catholic High School. One was the "Big 9" 4A juggernaut, boasting names like Jared Jones, Eric O'Flaherty and Jason Grove; the other was perhaps one of the most decorated small schools in the nation led by names like Joe Levens, Dave Meliah and Pat Graham.
"Two" also represents the total number of times that the programs faced off in some hundred years of combined existence. The reasons were varied – size discrepancy/classification, public vs. private, scheduling conflicts; some in the community felt that one school had everything to gain and nothing to lose, while the other had nothing to gain and everything to lose. While players from both programs knew each other well, thanks to little league and summer programs played together in the Walla Walla Valley, it was a once-in-a-generation experience to play each other in a high school game that meant something. Loyal local baseball fans would remember those two beautiful sunny days in the late 90's.
One remnant of that history is the venerable ballpark that has evolved so much since the teams last faced off there in the Spring of 1998. Wa-Hi once called Borleske 'home' before the construction of Murr Field. While the Irish of DeSales played home games across the ivy-laden fence to the east at Ray Lane, they were no stranger to Borleske, having competed in numerous district and regional tournaments en route to their many state championship appearances.
As luck would have it after those two games at Borleske Stadium in the Spring of '97 and Spring of '98, the teams find themselves in the awkward baseball position of having one win apiece – an unsettled series tie.
That will change, starting July 16, 2018 at Borleske Stadium. Kind of.
The Walla Walla Sweets, members of the West Coast League and a community leader in using baseball and Borleske Stadium as a fundraising platform for community improvement, have partnered with Wonderboy Creative, a local marketing, web and design firm with roots in Sweets baseball and the Walla Walla Valley, to launch the Inaugural Alumni Classic. The event will pit alumni from the Walla Walla High School Blue Devils baseball program against alumni from the DeSales Catholic High School Fighting Irish baseball program in a 7-inning, wood-bat baseball game – with umpires and all. The game will be played at Borleske Stadium on Monday, July 16, 2018. While the competition on the field will be fierce, both alumni programs are coming together with the Sweets and Wonderboy to raise money for the respective school programs, with a portion of NET proceeds of the game being donated to the schools.
The school that sells the most tickets will be the home team, and there is skin in the game for the result of the game on the field: the winning school will take home 55% of the NET proceeds, with the losers taking home 45%.
"The goal is to help both sides find a fun, unique way to raise needed dollars to help improve the student experience," said Sweets president Zachary Fraser. "Maybe the need is in the athletic department, maybe the need is new trombones for the music department. We don't really have a specific fundraising goal other than to make it a large donation and to have fun with our community while doing it."
The idea was hatched in the late nights of the early years of building the Sweets, when Wonderboy founder J.C. Biagi was an integral part of Fraser's team in the Sweets front office. The two would float fun ideas to host events at the stadium while building desks, clubhouse lockers, guest services booths and other necessary projects for a start-up baseball team. With the Sweets now firmly rooted as a Walla Walla community staple, and Wonderboy starting to lead the way in creating remarkable customer brand experiences, the timing was right to pitch this event to the respective school communities.
"I think I speak for many when I say we're grateful to our schools for the opportunities that we were provided in our youth," said Biagi '00 – who coincidentally played baseball for Hall of Fame coach Kim Cox at DeSales. "As former players, we get to spend time with old friends and teammates while reliving some great memories at a beautifully renovated Borleske. Being able to do so while raising money for current students in our community is an incredible opportunity."
Wa-Hi graduate and former baseball player Jason Magnaghi '96, now vineyard manager for Figgins Family Wine Estate, has been tabbed the team coordinator for Wa-Hi, while Biagi is taking the lead for DeSales. Rosters will consist of 21 players, 30 years old and over for each side. It will, no doubt, be difficult to whittle down from the many, many great players to have played for both programs. That is why the planning for the 2018 event is being done in such a way that this event develops into an annual summer tradition, creating opportunity to involve more alumni in the future.
"We hope that not only will it energize and unite the schools in a common community goal, but that it will also serve as a catalyst in the future to give people who grew up in the Valley and live away from here now another reason to come back and visit," said Fraser.
Sweets season ticket members will have the opportunity to purchase seats for the event early, with game tickets open to the public May 1. Individual students will have a chance to participate in a ticket sales contest, with a $1000 scholarship on the line for the top seller among the two student bodies, a $500 scholarship contribution for the 2nd highest seller, and a $250 scholarship contribution to the 3rd place seller.
Ticket prices will be as follows:
Premium Seating (behind home plate, field boxes, and beer garden tables): $18
Premium Seating (behind home plate, field boxes, and beer garden tables) w/commemorative t-shirt in school colors: $28
General Admission Seating (1st base, 3rd base, outfield grandstands): $14
General Admission Seating (1st base, 3rd base, outfield grandstands) w/commemorative t-shirt in school colors: $24
Additional details will follow shortly, including links for purchasing tickets and promotional opportunities.
Event Contacts:
Zachary Fraser, Walla Walla Walla Sweets
zachary@wallawallasweets-com.securec43.ezhostingserver.com
509-522-2255
J.C. Biagi, Wonderboy Creative
jc@wonderboycreative.com