Wetterau, Kaelber named 1st Team All-WCL
Craven takes home 2nd Team honors; Myro IV and Price earn honorable mentions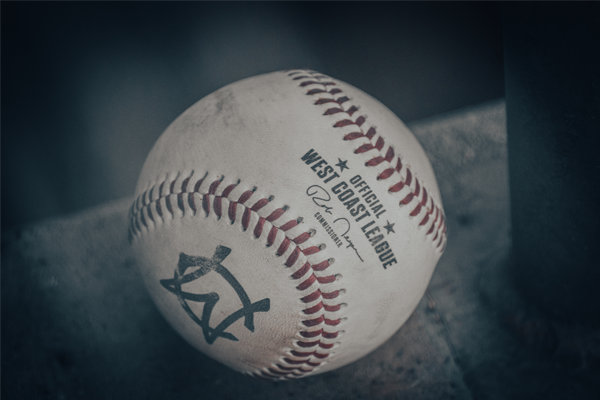 WALLA WALLA, WA – The West Coast League today announced the All – WCL team selections for the 2021 summer season, with the five Sweets garnering spots.
Catcher Colin Wetterau, a junior from St. John's, and reliever Caden Kaelber, a junior from Washington State, were both named to the First Team All – WCL.  Left-handed pitcher Travis Craven, a Whitman College graduate on his way to USC this fall, picked up Second Team All – WCL honors after a second consecutive summer season in Walla Walla.
Oregon State infielder Paul Myro IV and Northwest Nazarene infielder Parker Price picked up honorable mentions for the All – WCL selections.
Wetterau was a mainstay in the sweets lineup all summer long.  Appearing in 45 games, the junior batted .268, with six doubles and two triples while driving in 18 runs on the season.  Overall, he slashed .268/.316/.324 on the year, and was second among West Coast League catchers in batting average on the season.
Kaelber, the long and lanky reliever from Washington State, was the Sweets most reliable arm out of the bullpen this summer.  The junior threw a West Coast League leading 47 1/3 innings in relief in 19 appearances, striking out 63 batters with a 3.61 ERA.  Kaelber also added 2 saves on the season for the Sweets.
Craven was his usual reliable self for Walla Walla this summer.  The local product threw 61 1/3 innings in 16 appearances this season, 10 of them starts.  He struck out 63 hitters while allowing just 16 walks and posting a 3.82 ERA.  He also picked up Pitcher of the Week honors in July, highlighted by an 8 inning, 14 strikeout performance in a 1-0 loss against the Wenatchee AppleSox on July 22.
Myro IV appeared in 37 games for the Sweets, and slashed .265/.436/.341 while finishing second in the West Coast League in walks with 37.
Price, in his second season with the Sweets, slashed .310/.429/.422, and led the team with an .851 OPS in 33 games.