Sweets See Two Alumni, One Current Player Selected in the 2021 MLB Draft
Second Consecutive Year Sweets Have Three Players Drafted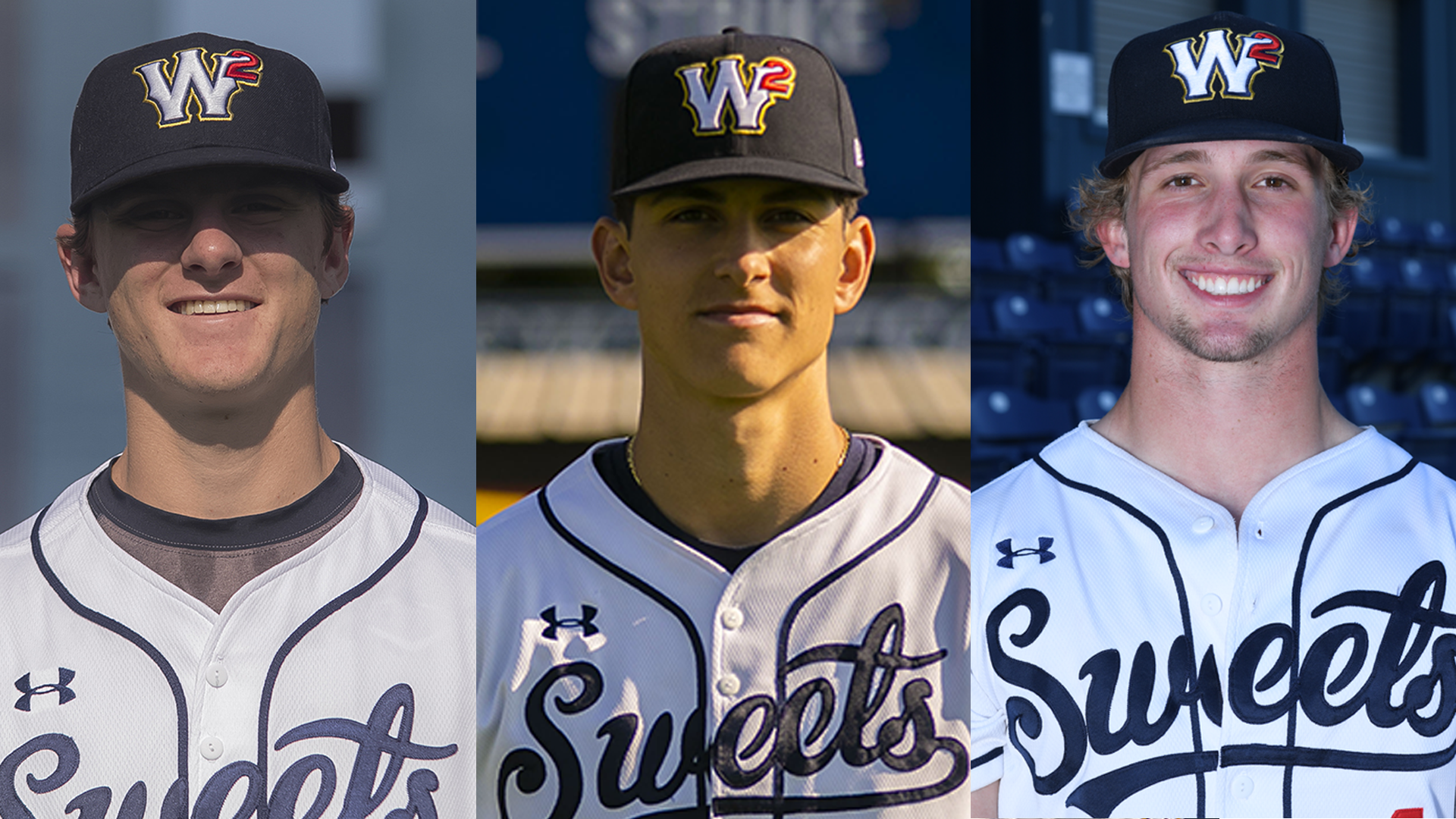 WALLA WALLA, WA – After the dust had settled, three former or current Sweets players heard their name called during the 2021 MLB Draft.
Two Sweets alumni, Sean Sullivan and Chazz Martinez, along with current Sweet, Cameron Butler, were selected as part of the MLB's 20 round player draft that started this past Sunday.
It was Sullivan who heard his name called first, when the Pittsburgh Pirates selected him in the eighth round.  Sullivan, a right-handed pitcher from the University of California, played for the Sweets during the 2018 summer season.  He made ten appearances, six of them starts, while striking out 24 batters in 26 innings pitched.  He is coming off a junior season at California where he went 4-5 with a 3.68 ERA for the Golden Bears, striking out 75 hitters.
Martinez, a left-handed pitcher from Orange Coast College, was next off the board.  He was also selected by the Pirates, going in the 12th round.  Chazz was used in a dual role for the Sweets during his one season with the team in 2019.  He finished the season with a .308 batting average at the plate, hitting five home runs and added 15 RBI's on year.  On the mound, Martinez made eight appearances, starting in three of those games, striking out 21 batters in 11 1/3 innings pitched.
Butler, a high school senior who had committed to play at Cal Poly, got the call from the Chicago White Sox in the 15th round.  After a stellar season his senior year at Big Valley Christian High School, he made his way to Walla Walla for the first half of the 2021 West Coast League season.  He batted .265 in 18 games for the Sweets, with one home run and 10 RBI's while playing several positions in the infield and outfield.